Saturday 28th August 2021 in London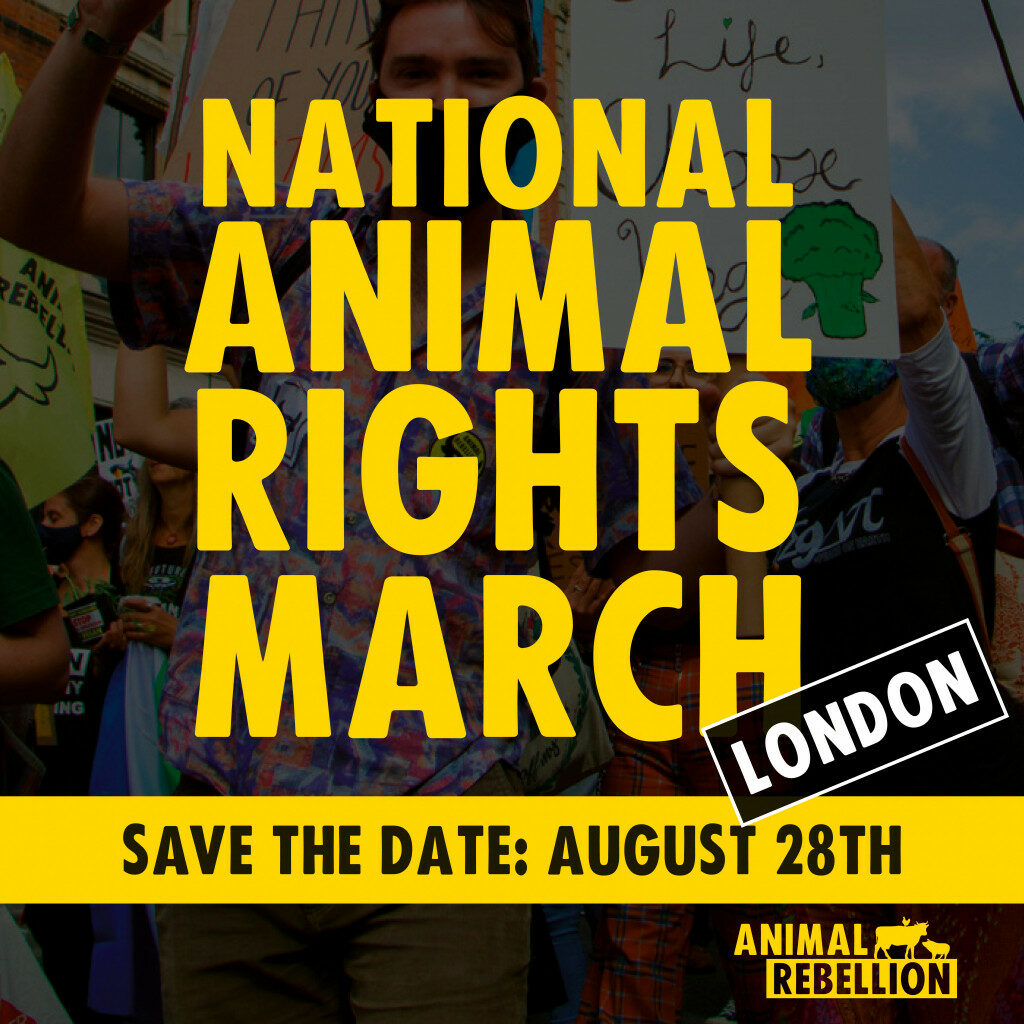 The National Animal Rights March will be held on 28th August 2021 in London. This will be the biggest ever Animal Rights March in the UK and we're expecting to mobilise 10,000 people!
Driven by the momentum of the Animal Rights Movement past and present, we will unite against the exploitative system and vision a brighter future for all beings and our planet. It's time to act.
THIS IS THE MOMENT.
JOIN US IN DEMANDING JUSTICE FOR ANIMALS!
Location – Central London 
More info coming soon…Join the Facebook event for the March for updates: https://www.facebook.com/events/325227435634661