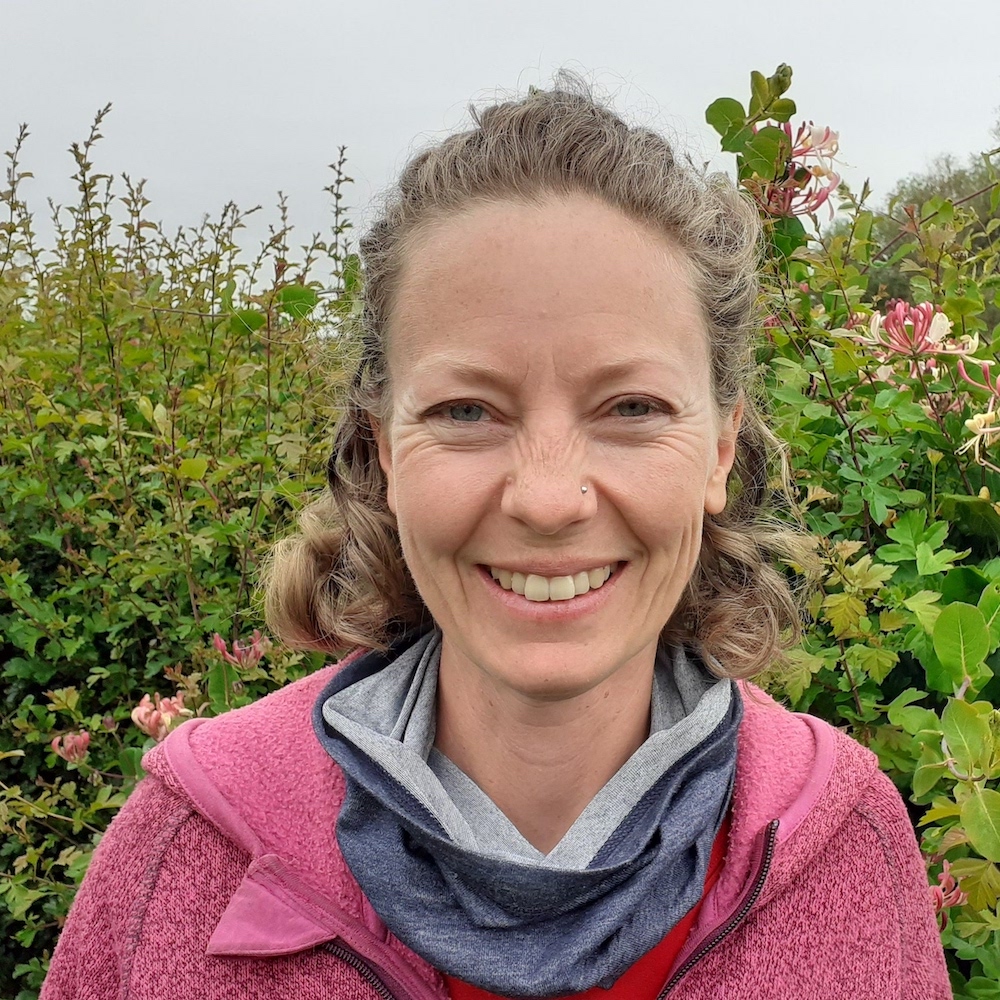 Catherine was one of the Animal Rebellion protestors arrested on 24st August 2021 when they occupied the Leicester Square branch of McDonald's. She was released under investigation.
Animal Rebellion is calling out the fast-food chain for its part in destroying the environment and is demanding it switches to a fully plant-based food menu by 2025. The overnight sit-in was one part of this wider campaign.
Catherine had organised and attended many sit-ins at McDonald's branches in the south-west of England, the aim of these actions being to peacefully take up physical space within the 'restaurant' (she is at pains to call it that!). The intention is always to disrupt McDonald's ability to continue business as usual, and to start discussions in the local media.
"When a 'McSit-In' was planned at the London Leicester Square branch during the Rebellion, I knew I had to be a part of it. I knew the location and timing were bound to draw more attention and have even greater impact," says Catherine.
"I stopped eating meat and fish at the age of 14 after I witnessed the suffering of animals on farms owned by friends of family members. I educated myself about the typical practices in slaughterhouses and, through reading and research, I learned about the impact of the industrial meat industry on deforestation and the climate.
"As a teenager, I would walk past branches of McDonald's, Burger King and Wimpy imagining people taking huge chomps out of the rainforest with every bite of their burgers. I would refuse to buy anything, even a drink, when my friends occasionally dragged me inside, and I would plea with them not to give their money to these companies. I believed that the best thing I could do was to personally boycott these fast-food chains and to try to persuade people I knew to stop eating meat."
She became a member of the Vegetarian Society, Friends of the Earth, WWF and, more recently, the Vegan Society. She spent years signing petitions and writing letters.
"As I became older and grew in confidence, I'd talk to people at any opportunity about the environmental impacts of the meat industry. None of this made any difference. I feel ashamed to say that almost 30 years later, on my watch, McDonald's has grown to sell 2.36 billion meat burgers per year – destroying the rainforest, ruining people's health, and causing immeasurable suffering and death to billions of animals."
Thirty years ago, when Catherine stopped eating meat, the climate situation was already serious. Now, scientists are screaming at us that meat and dairy production, especially industrial production, is a massive contributor to greenhouse gases.
"We don't have time to rely on everyone to personally decide to eat less meat. Nor should we have to, yet governments and corporations are doing nothing.
"We choose foods based on what is offered to us. In this way, by marketing its cheap beef burgers, McDonald's has been shaping the diet of the world for well over half a century. The power that corporation holds is enormous. It has played a huge part in getting us into this climate crisis and pandemic mess. It has the responsibility to help get us out of it."
Catherine, like others in the Leicester Square outlet on that August night, was shocked by the police response. "We were peacefully sitting at tables inside the branch, some of us were playing scrabble, some doing crafts.  Fairly quickly, the 'restaurant' was closed to customers and the doors were blocked, and any protesters who wanted to leave were not allowed to do so.  
"An amazing crew of volunteers met me as I came out of the station, welcoming me with food and drinks and they helped me fill out the forms I needed to complete."
It was the first time Catherine had been arrested. She had attended some XR and Animal Rebellion zoom sessions designed to help prepare rebels for arrest, "but to be honest I was still unsure what to expect or how it would feel".
She was arrested at around 10.30pm and, as there were several other large XR actions happening at the same time, she had to wait a long time in a queue to enter Islington police station before she could be 'processed'.
"My arresting officer was kind, and after a while we whiled away the hours chatting about veganism and environmental issues and his family."
She was finally put in a cell in the early hours of the morning. "I was comfortable but didn't manage to get much sleep." She was released around 10am the following morning, so the experience was a total of around 12 hours.
"An amazing crew of volunteers met me as I came out of the station, welcoming me with food and drinks and they helped me fill out the forms I needed to complete."
Catherine was released under investigation, with bail conditions not to enter the Cities of London and Westminster for the next two weeks (i.e. until the end of the Rebellion). She was told to return to Charing Cross station in one month. She contacted a solicitor who she says was incredibly helpful over the coming weeks. In the end she didn't need to return to Charing Cross and in November it was confirmed that no further action would be taken.
"I had never been arrested before, and was not expecting to get arrested at this action. However, I can't think of a better target for my first arrest."