Can you donate one hour's wage every month?
Animal Farming and Fishing is destroying our Planet.
But we have the solutions!
Help us make a Plant-Based Future Possible.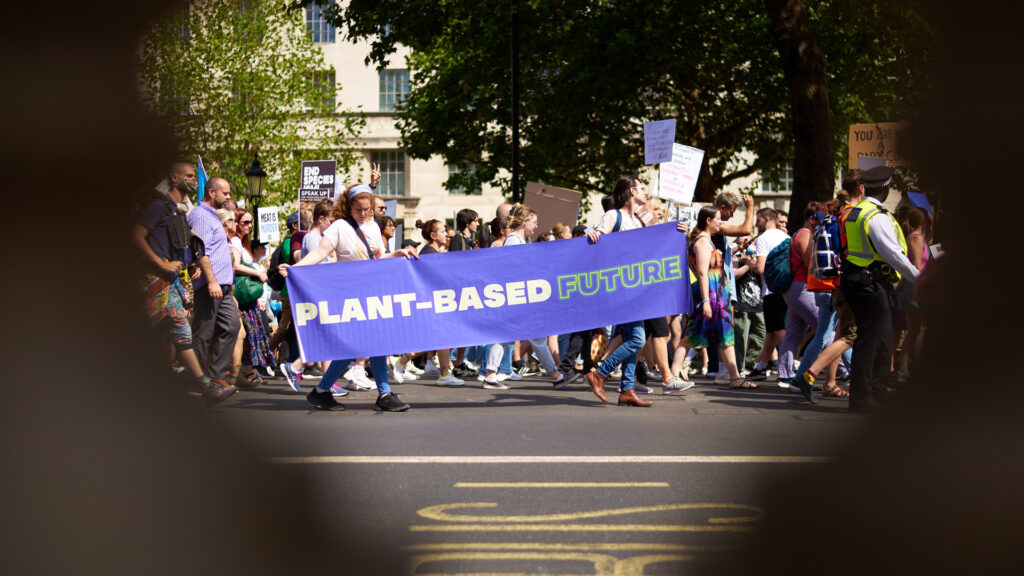 Give A Monthly Amount
Make A One-Off Donation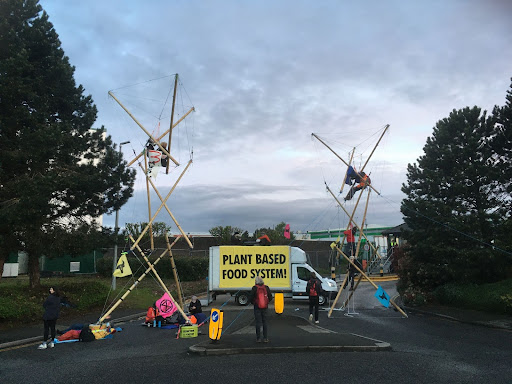 Our achievements to date include:
Delivering the initial launch in October 2019 which got over 300 news articles and mobilised thousands to the centre of London.
Disrupting the McDonald's distribution centre in 2021 which shut hundreds of restaurants and was the BBC no.1 news stories and seen by 55% of the British public.
Launching the Plant-Based Councils campaign in November 2020 in 40 locations around the country with wins including Oxfordshire and Cambridgeshire committing to their council events being 100% plant based.
The Universities campaign started in November 2021 which aimed to pass motions for 100% plant-based campuses is now in 20 universities and will launch in 40+ in September. 
Organising last year's Animal Rights March attended by 5000+, and we will be doing the same again this year.
Freeing five beagles from the MBR Acres puppy breeding facility, the first time anything similar has been done since the 90s.
The campaign is estimated to cost over £100,000. Here's what your support can fund:
£50 could pay for a young person to travel to an Animal Rebellion event or training.
£100 can buy banners, to send a clear message calling for a Plant-Based Future.
£500 could help support a volunteer for a month.
£1000 could support an action team for one week.
Help us Stop the Supply of Dairy this September by financially supporting us. We appreciate anything you choose to give – most people choose to donate an hour's wage or more a month.