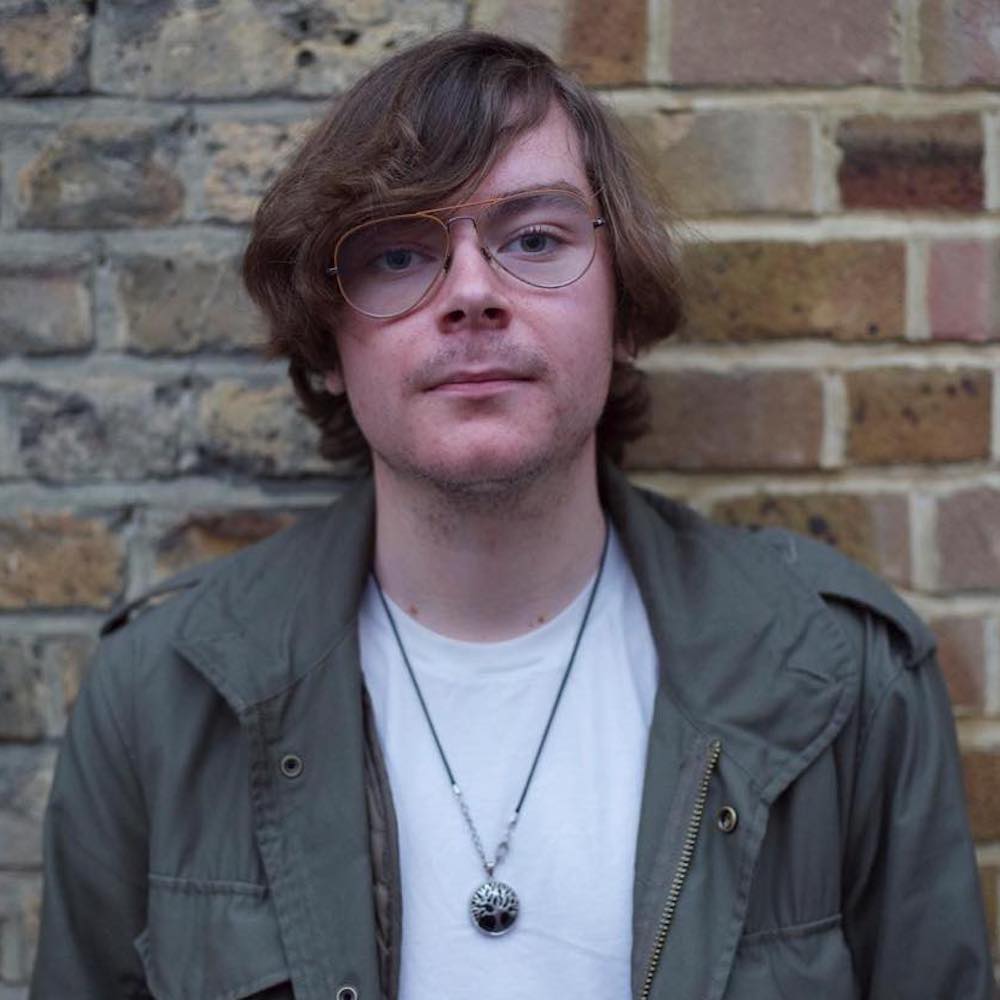 Louis has been arrested five times at Animal Rebellion actions, four of them taking place in just eight days! His first arrest was at the G7 Summit Camp for conspiracy to commit criminal damage and conspiracy to cause public nuisance. He was released on bail and no further action was taken. 
The next arrest took place at the McDonald's McSleep-over, an overnight action calling for McDonald's to transition to a plant-based menu by 2025. Louis was arrested for aggravated trespass and no further action was taken.
Two days later he was arrested outside Buckingham Palace for causing criminal damage over £5,000 after dying the fountains red in protest against the use of crown lands for hunting and animal agriculture. The charges were dropped and no further action taken.
Seven hours later, Louis was arrested for a third time for breaking bail conditions at the Blood Money protest which condemned banks for their contributions to the climate crisis and was released nine hours later with no further action taken.
The fifth and final arrest took place at the Aylesbury distribution centre of Arla Foods, which Louis and 50 Animal Rebellion activists had blockaded to protest against dairy production and demand a fair and just transition to a plant-based food system. Louis was charged with obstruction of the highway and will appear in court in March.
Not many people can say they have been arrested four times in just eight days! Louis explains how it all started. His first Animal Rebellion arrest bizarrely took place when he was on the way to the beach for a swim. A marker pen and spray paint were found in the back of his van, and he and his fellow protestors were told to leave the county of Cornwall where they had gathered before the G7 Summit. "That was the boring arrest to be honest! The others are more interesting."
The next and more dramatic action was the McDonald's McSleep-Over, where Louis was glued to the order screen when the police arrested him and several others at the establishment as they peacefully protested for a transition to a plant-based menu.
Next up, Buckingham Palace. Louis recalls: "Two days later I got into the palace fountains, dyed them red and walked around with a sign saying Hunting: A Royal blood bath. That was a really fun day!"
He explains: "After being released I was out of a cell for seven hours, and went to the Blood Money march. I was wearing a totally different outfit: a beanie, glasses and mask. Two minutes into the speeches I got a tap on the shoulder and a friend told me the police were coming for me. I sprinted through the crowd, into the subway station and saw the police running after me. I thought that there was no way I would get away from this, with the barriers and everything so I let them arrest me." Days later, Louis locked himself on to a van for thirteen hours at the Arla distristribution centre in the fight for animal and climate justice.
"I'm more terrified of the climate crisis and what it's going to do to my generation than anything the state can do to me."
Louis is undeterred by his five arrests and feels compelled to keep taking action: "Our entire generation has been betrayed by the government. Within ten to twenty years we are going to hit two degrees of warming and 20% of the planet will be uninhabitable, that's Southern Europe, most of Africa, southern America, all the middle East, Australia and India. It's all just down the line. I don't think I could look myself in the mirror in ten years time when the food shortages ravage this country and say I knew and I did nothing.
"I'm more terrified of the climate crisis and what it's going to do to my generation than anything the state can do to me. The first arrest was pretty scary, at this point I honestly quite enjoy it. It's a lot less scary in practice that you're told it will be.
"Despite the fact I was terrified to face the arrests, the two week rebellion was the best two weeks of my life. There were a lot of scary moments but the people I was surrounded by made it amazing. For once I wasn't feeling powerless about my future or my generation's future. It was one of the best things I've ever experienced."
Louis explains that he always tries to speak to his arresting officers as these people often don't reflect the values of the organisation they represent, and that a lot are very empathetic, they understand why we are doing it.
He also explains he felt fully supported by the community and those around him. "The support I got from the community after being arrested was amazing. The debriefs, emotional wellbeing resources, free access to counsellors. So much incredible support at no cost.
"As a people we do need to start taking action now because we don't have the time not to do so. We cannot afford to not take these risks. Once you start doing these things it gives you a whole new vitality, a new sense of purpose, a new wholeness that you never thought would be possible until you start acting for the sake of the whole planet. I feel those who have the knowledge of this crisis have the responsibility to act on it."