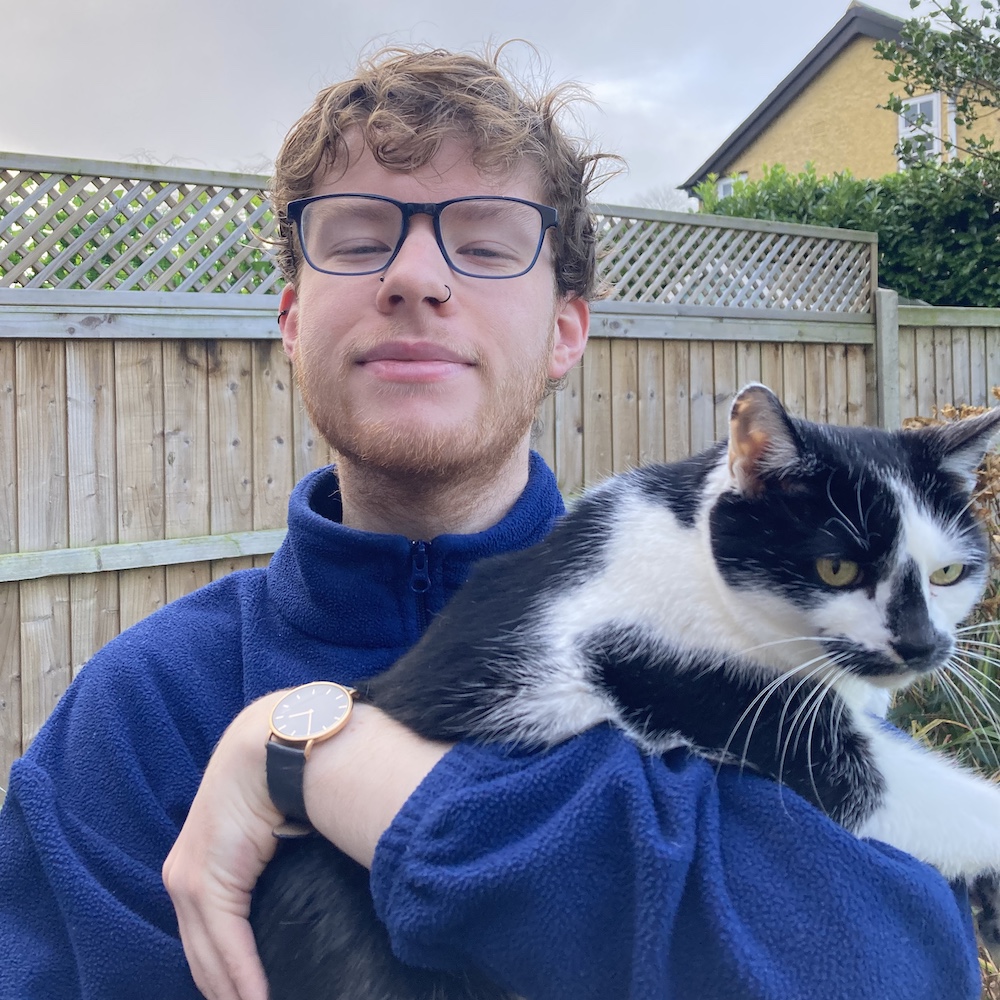 Nathan was arrested on 24st August 2021 when Animal Rebellion protestors occupied the Leicester Square branch of McDonald's. He was one of 50 protestors demanding a just transition to a plant-based food system.
The overnight action was part of a wider campaign by Animal Rebellion calling out the fast-food chain for its part in destroying the environment. Animal Rebellion is demanding that McDonald's switches to a fully plant-based food menu by 2025.
Nathan was taken with several other protestors to Walworth police station in South London where he was charged under Section 68 for aggravated trespass. In November, he received a notification of no further action.
It was an "openly organised action", Nathan explains. Animal Rebellion posted on its social media channels in the morning and invited anyone to come along to find out more about the group, with an open, inclusive action later in the day.
"So I decided to go along. It was really well organised. We had an explanation about Animal Rebellion, a briefing on know your rights, so we were well informed." The protestors split into small groups, each with at least one experienced person, and then they started to queue up.
Once inside McDonald's, spokespeople made announcements to the members of the public and staff who were in there about what they were doing and why they were there, and handed out patches, badges and vegan snacks.
Nathan says: "Generally there was a lot of curiosity… we took very special care to make the staff aware that it wasn't about them, that we stood in solidarity, as McDonald's exploits them, as it does animals and the environment. Throughout, we made sure they knew there was no threat to the workers or public."
An hour or two later the first police arrived. No one paid them any attention and by this stage the party games and board games were in full swing!
However, a few hours later the police action escalated. A lot more police arrived and they formed a cordon outside. There was a large crowd here, including the Extinction Rebellion samba band, standing in solidarity with the protestors inside.
Around 9pm, without warning, the police came in, locked the doors behind them and started arresting people.
It was Nathan's first ever arrest and he was well prepared. He also recognises, as a white male, the privileged position he was in. In fact, the officer who arrested him proved to be quite sympathetic towards environmental issues and even told Nathan about how much he'd spent to put solar panels on his house! "It was a rather weird exchange."
Having been taken to Walworth police station near Elephant & Castle, he was processed, kept overnight and released at about 7am the next day. There was fantastic support among the arrestees for each other, says Nathan, checking up on to make sure everyone was okay whenever they could.
There was then police station support when the arrestees were released, with a warm welcome and emotional support outside, including food, drink and logistical help. There was also a debrief for everyone afterwards.
The notification of no further action was not a complete surprise. "For me, it seemed the police didn't have any intention of charging anyone, they just wanted to take the media spotlight away from it, they just wanted everyone out and in custody as fast as possible."
Family and friends were very supportive and curious as to why he was so passionate to take the action, he says. Climate breakdown is already being experienced by millions of people across the globe and, as a 22 year-old, this will have a big impact on most of my life, he says, "because of exploitative companies like McDonalds, because we have a system that is set up to set fire to itself with our food system, investment in fossil fuels and other destructive things. I realise I have to make a stand."
As well as raising awareness and gaining media coverage, it is believed that the action cost McDonald's around £10,000 for each hour that the branch was occupied.