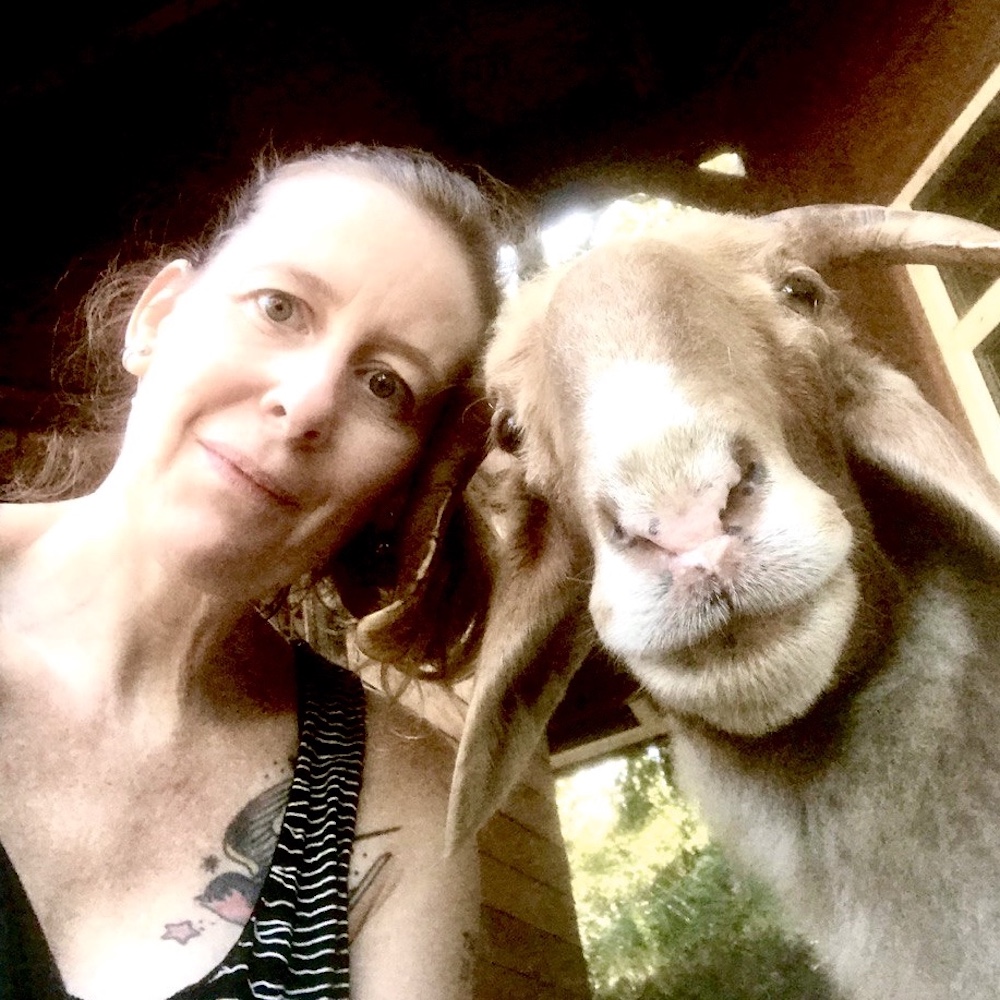 Nunu was arrested on 24th August at the Leicester Square McDonald's restaurant and released the following morning without bail for the offence of Section 68: Aggravated Trespass.
The occupation was part of Animal Rebellion's campaign demanding McDonald's transition to a 100% plant-based menu by 2025. It was an action taken in the context of the third UK Rebellion.
Nunu is coordinating Animal Rebellion Barcelona, has been part of Animal Rebellion UK in different teams and is also in the global Animal Rebellion group. As she speaks Spanish, she helps countries and cities from Latin America to start their chapters.
She came to London for the Rebellion from Barcelona for the UK rebellion, taking ten days off work.
"I have been an activist for a long time and been around the world cooperating as a nurse and seen horrible things, been gassed out, shot at, and so on… so getting arrested wasn't something that worried me."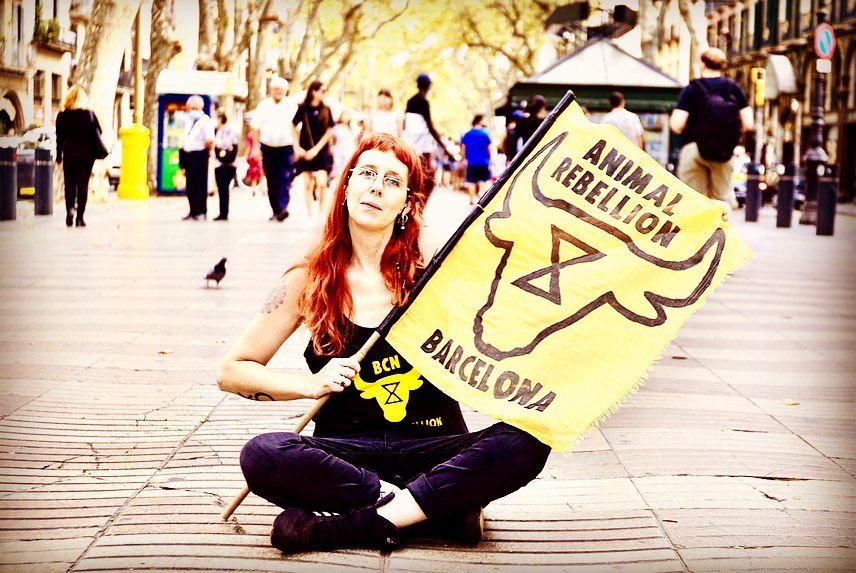 On the day of the action Nunu met with other activists to go through some non-violent direct action and legal mini training and to check in. After something to eat, the activists split into groups of five to six people.
"I was so excited!! We took the tube and we arrived at Leicester Square and I saw that three or four groups were already queuing up to go inside the action site. Once we were inside, you could sense mixed feelings of excitement and anxiousness."
Once everybody was inside, one activist explained to staff and customers who they were and why they were there.
"We started decorating the place, getting out games, paints, cards, food. It was amazing! About 50 rebels all around the place, chanting, dancing, drawing, and speeches were given."
The occupation lasted more than seven hours. Outside there were rebels from Animal and Extinction Rebellion playing music, dancing, chanting, "giving us support and joy".
When the police arrived inside in numbers, the activists made a line and made the peace sign but were informed that they would all be arrested.
Like others, Nunu was put in a police van and was joined by others, including one from the Netherlands and one from Italy. "I thought, well we are going straight to the airport and being deported." In fact, they were heading for a nearby police station, where other activists were also taken.
However, a few hours later the police action escalated. A lot more police arrived and they formed a cordon outside. There was a large crowd here, including the Extinction Rebellion samba band, standing in solidarity with the protestors inside.