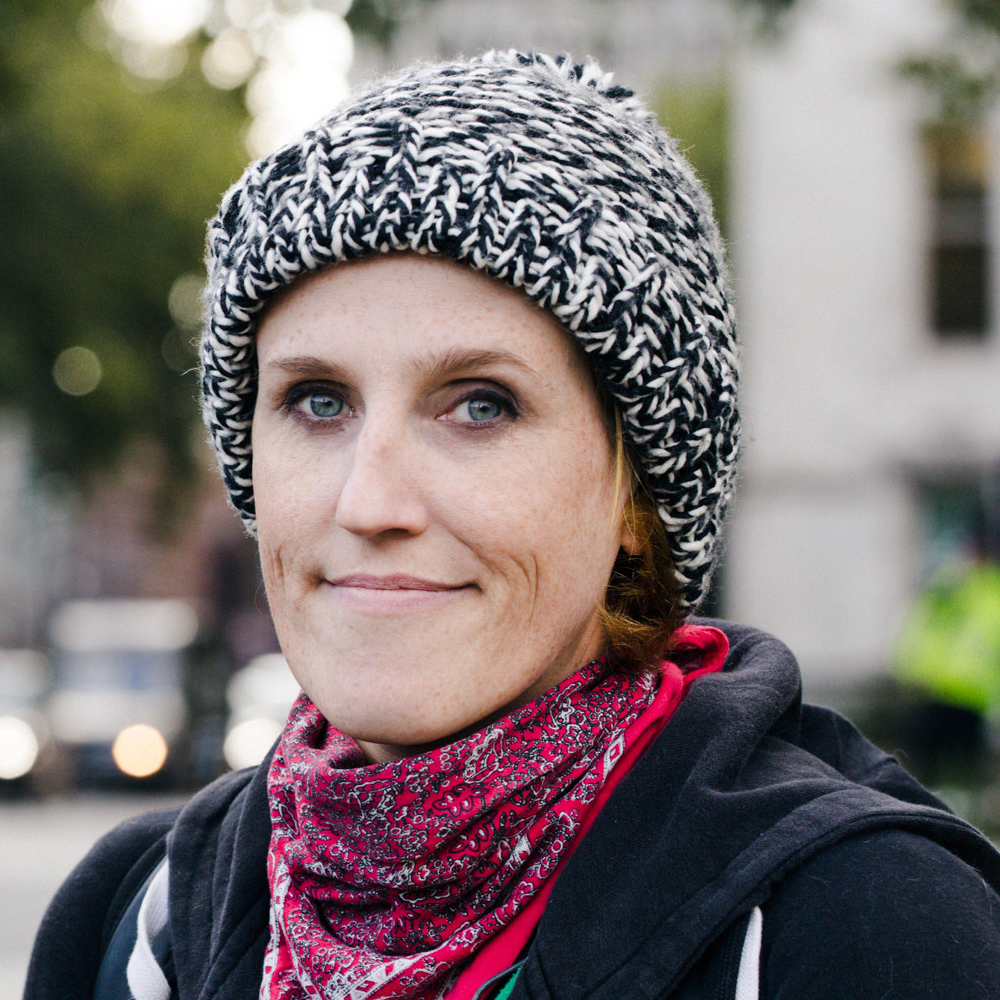 For Animal Rebellion, Rachel's latest arrest was in September 2021 at Buckingham Palace fountains. She was one of the activists to climb into the fountains and dye them red in protest at the Royal Family's double standards and corruption when it comes to tackling the climate emergency. Arrested for criminal damage, she was released on bail with conditions but the charges were dropped after a few weeks.
Rachel has a long and impressive record of activism:
September 2020, Tottenham Court Road, Barclays bank protest. Rachel super-glued her hand to the road. She was arrested for wilful obstruction of a highway. Released under investigation and did not hear anything else related to it.
June 2021 at the G7. First, driving the McDonald's clown car to the beach. Arrested for conspiracy to cause a public nuisance. She was released on bail with strict conditions. "However, because of the police shambles in not returning my flat keys to me, which meant I had no way of accessing my flat at home in London, I was still on the campsite when it was raided the next day and I was arrested for a second time for conspiracy to cause a public nuisance." She spent 21 hours and 23 hours in police custody over three days. Released on bail with strict conditions, then charges for both arrests were dropped a few months later.
July 2021, Scunthorpe, at the McDonald's protest, attempting to lock on under a truck. Arrested under breach of trades unions act. She was told she would be issued with a court summons but has not yet received anything.
November 2021, Vauxhall bridge, solidarity action for the Highway 9. Arrested for wilful obstruction of a highway and released under investigation.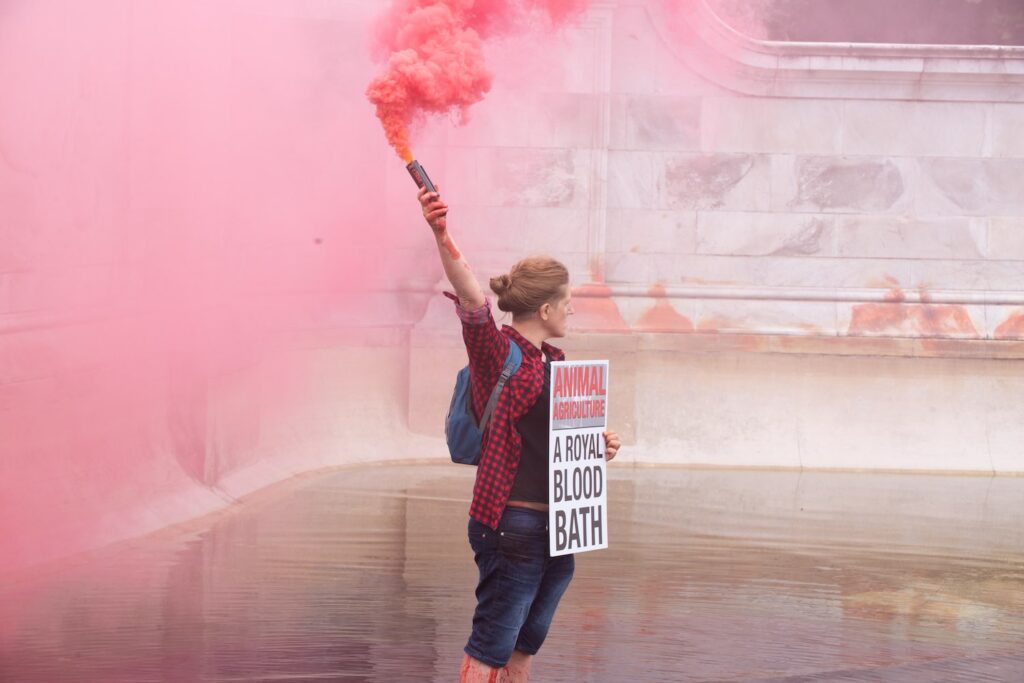 What have been Rachel's reasons for such commitment to a range of causes?
"For as long as I can remember I have wanted to help animals and protect nature and the planet but I started to realise that my personal choices weren't enough. We are still nowhere near close to ending animal cruelty.
"I had cancer seven years ago and one night in hospital when I was in severe pain and was coming to terms with the reality that I would die if I didn't accept the medicine that had been tested on animals, and still might die anyway.
"I decided that if I survived that night, that week, that year, I would go on to make my life count and try to make real change happen and stop animal suffering. So I got myself better and became an activist."