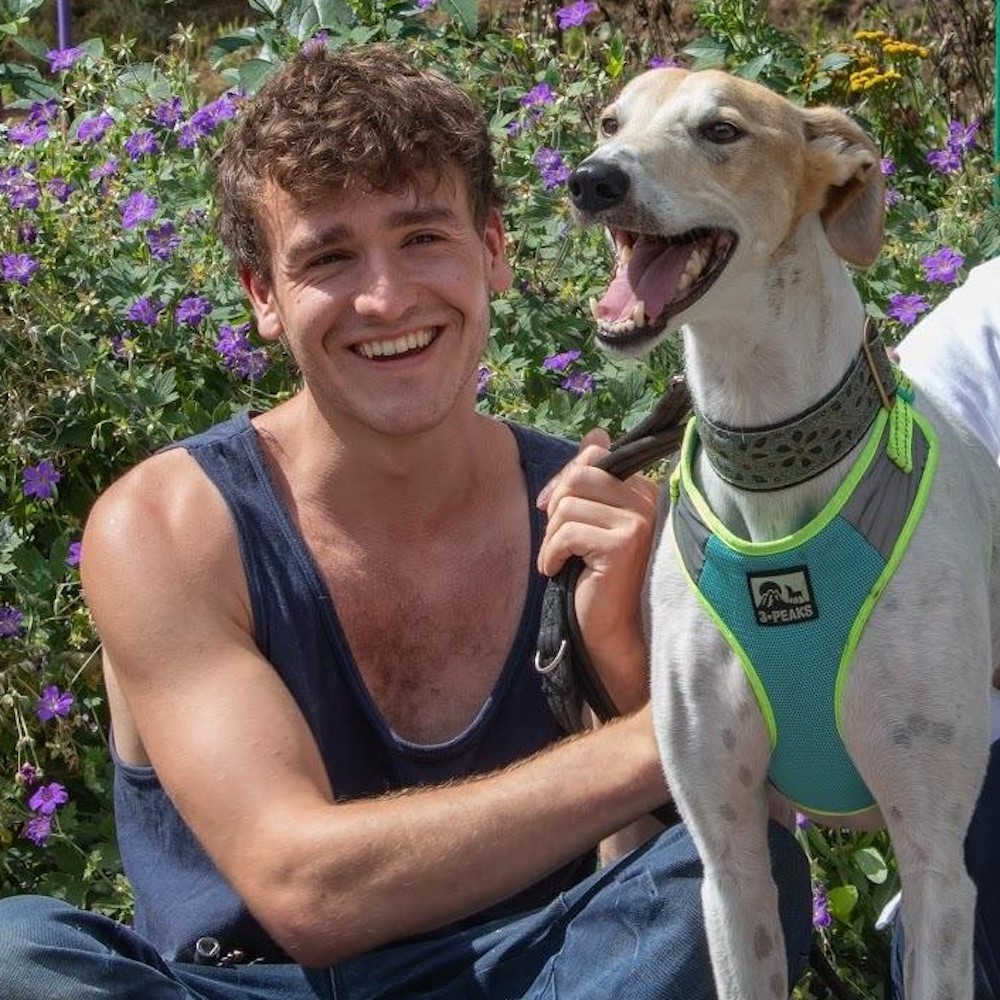 Robert was one of the Animal Rebellion protestors arrested on 24st August 2021 when they occupied the Leicester Square branch of McDonald's.
The overnight action was part of Animal Rebellion's wider campaign to call out the fast-food chain for its part in destroying the environment. Animal Rebellion is demanding that McDonald's switches to a fully plant-based food menu by 2025.
Robert was arrested and taken to Charing Cross police under Section 68 on suspicion of aggravated trespass and was released on bail awaiting further investigation. He subsequently received a notification of no further action.
Robert had taken part in protests prior to this one but had not previously been arrested. As with others on that evening, he had attended a planning session earlier in the day before queuing up to enter this busy outlet in the heart of London's West End.
"Like many people that day I was not expecting to be arrested," says Robert. "However, once they started arresting my friends who had asked to leave the building, it strengthened my resolve that we need to stand up for both the environment but also the democratic processes that are being eroded by our government with legislation like the new Policing Bill."
As the police stepped up their response on that evening, the 50 or so Animal Rebellion protestors inside the McDonald's branch found themselves locked in. Even those who asked to leave were not allowed to do so and were arrested.
What prompted Robert to join the protest?
"We know the farming of animals is devastating to the environment, cruel to animals, and a massive risk to human health, contributing to antibiotic resistance and threatening future pandemics," he says. "It cannot continue. McDonald's are complicit in these crimes against animals, people, and the planet. They should lead by example in a just transition to a healthy, sustainable plant-based food system."
Robert is an activist for social, environmental, and animal justice. He graduated in 2017 with a degree in Politics with International Relations from the University of York and is particularly interested in the idea of a basic income, sustainable food production, and animal liberation.
He is a member of the Green Party and actively engages in local politics, including supporting his local Green councillors.
Robert has worked as a research intern for the Basic Income Earth Network and Stockholm Environment Institute, researching ethical supply chain management in UK food systems at the latter.
As well as working for a vegan food outlet, he volunteers for Humane Being, a not-for-profit, run by volunteers who are currently legally challenging the Government over the public health and environmental concerns associated with factory farming
He has been involved in many peaceful protests including engaging in direct action to stop illegal fox hunting.
"My parents were initially very upset, but they understand why these protests are necessary and are proud of me for using my privilege and risking my liberty in the creation of a better world."
At the McDonald's sleep-in he was arrested at around 10pm on suspicion of aggravated trespass. He was released on bail with conditions not to enter any McDonald's or return to the City of London or Westminster. After a few months the investigation against him was dropped with no further action taken.
He was held for about five hours. "I had a small nap and read a little of a Horrible Histories book that the Custody Sergeant gave me. I am fortunate that owing to my privileges as a well-spoken, straight white male my arrest experience was relatively pleasant," he says.
When he was arrested there were Animal Rebellion volunteers on hand to identify where he was being taken so someone would be there to provide support on his release. "When I was released I was greeted by warm, friendly faces and food."
What has been the reaction of friends and family?
"My parents were initially very upset, but they understand why these protests are necessary and are proud of me for using my privilege and risking my liberty in the creation of a better world.
"My mum used to be a criminal lawyer and regularly talks about instances of injustice and police brutality so she was more concerned for me but I assured her I was fine. My friends are very supportive and understand I am doing this for not only us but for their children and for people in the majority world who are already disproportionately feeling the impacts of the climate and ecological crises."