Book Club – Hegemony How To
16th October 2021 @ 5:00 pm

-

6:30 pm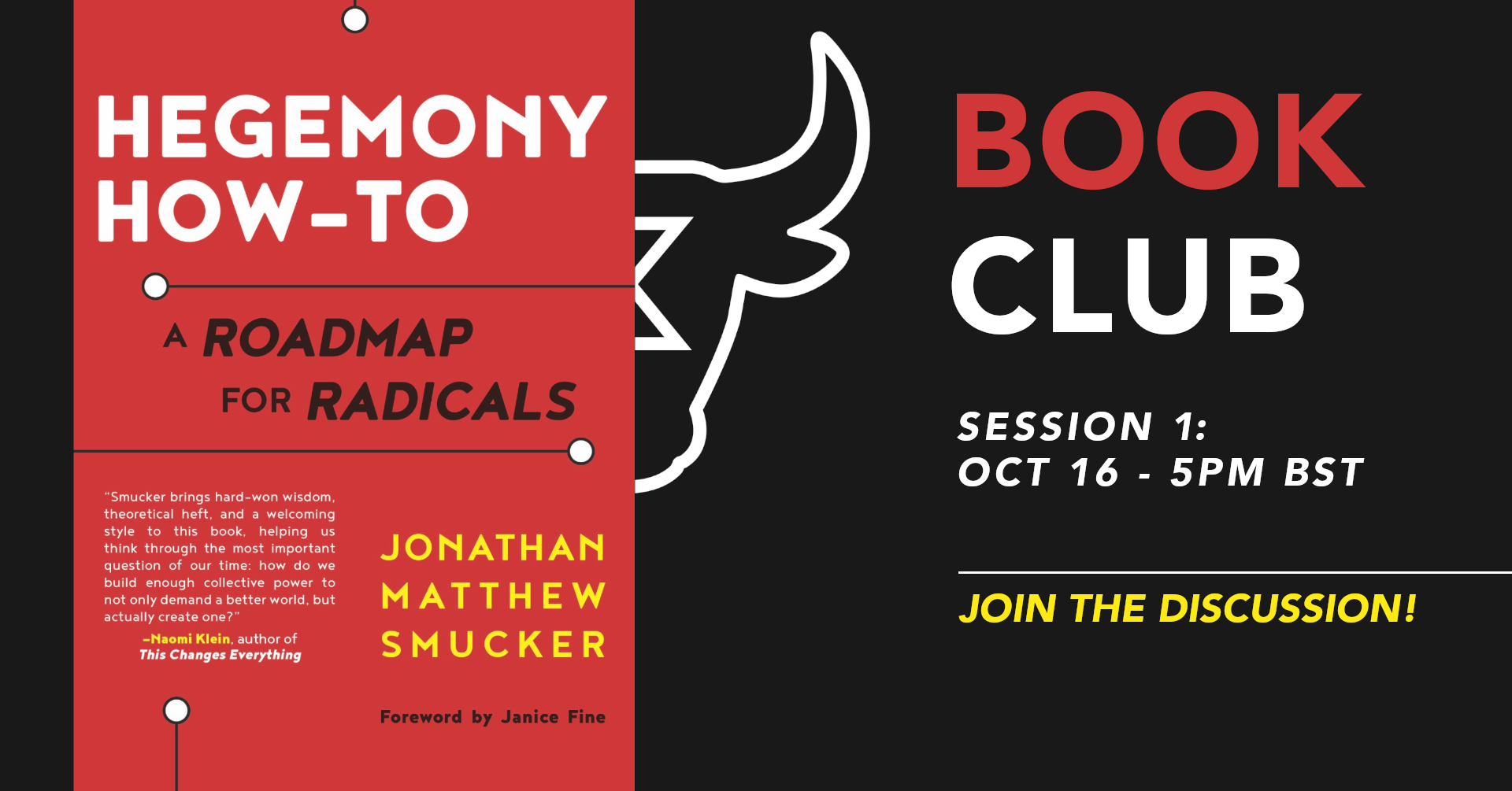 Register in advance for this meeting:
After registering, you will receive a confirmation email containing information about joining the meeting.
You are encouraged to read the materials prior to the session but this is not a requisite to join. The more important thing is turning up and join the conversation. Prior to each session you will receive an email with a short list of key points from the reading to allow everyone to engage with discussions.
In this session we will discuss following chapters:
-POLITICAL ORPHANS
-THE 99%: THE SYMBOL AND THE AGENT
-LIFE OF THE OPPOSITIONAL GROUP
If cost of the book is a barrier for you, please get in touch with us at bookclub@animalrebellion.org
About the book:
Hegemony How-To is a practical guide to political struggle for a generation that is deeply ambivalent about questions of power, leadership, and strategy. Hopeful about the potential of today's burgeoning movements, long-time grassroots organiser Jonathan Smucker nonetheless pulls no punches when confronting their internal dysfunction.
Drawing from personal experience, he provides deep theoretical insight into the all-too-familiar radical tendency toward self-defeating insularity and paralysing purism. At the same time, he offers tools to bridge the divide between anti-authoritarian values and hegemonic strategies, tools that might just help today's movements to navigate their obstacles—and change the world.
This is the first of three sessions about this book.
Book Club – Hegemony How To