National Animal Rights March
6th August 2022
@
12:00 pm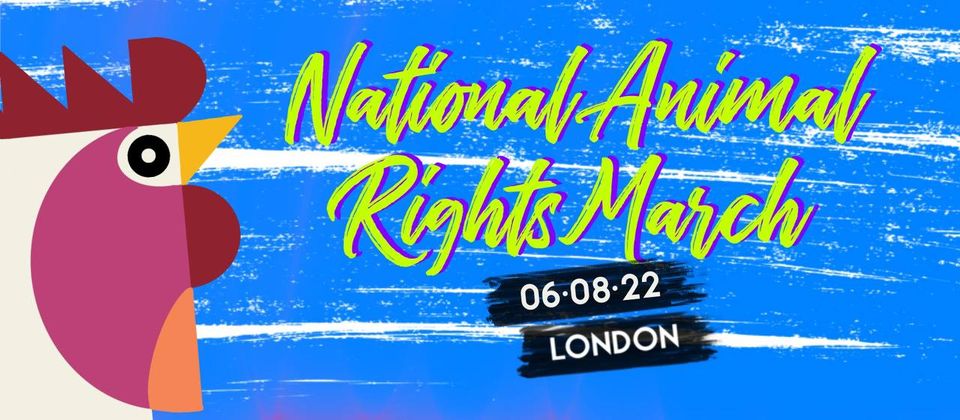 MARCH FOR ANIMAL LIBERATION
Driven by the momentum of the Animal Rights Movement past and present, we will unite against the exploitative system and vision a brighter future for all beings and our planet. It's time to act – we need rapid system change to end animal exploitation!
This year's march is a collaboration between Animal Rebellion, Animal Freedom Movement, North London Hunt Sabs, Animal Justice Project and Animal Save UK to make this the biggest animal rights march yet!
Join us in demanding justice for animals!
This is the moment!
Meeting Point – Marble Arch
Times: 12:00
Inclusion and accessibility document:
https://docs.google.com/document/d/1We2Jf-NzXIhiQsJWlbckMb7d3wrb5JdfaT4HYF3mXhM/edit?fbclid=IwAR1B7-gj0EjN1YnlVfb0z7Ko5AKmLL-XY9-8YT8HzhVnMoqFXtPFaxS4XjM
National Animal Rights March