Take Action with Animal Rebellion!
6th September 2022
@
7:00 pm
–
8:00 pm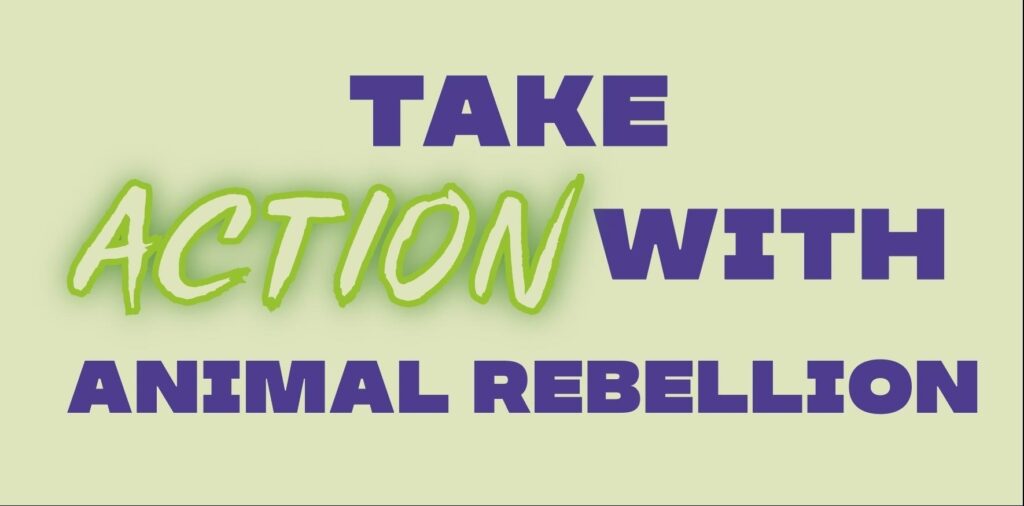 Curious about taking action with Animal Rebellion?
Come and join one of our online talks to find out more about Animal Rebellion actions, the Love & Resistance event on the 8th October, and how you can get involved in the movement!
Happening at 7PM on:
Monday 5th September
Tuesday 6th September
Thursday 8th September
Saturday 10th September
The climate crisis is here, it's happening, and we need to act now. We know the key solution is a transition to a plant-based food system – we have no choice but to do everything in our power to make this happen.
For climate justice and animal justice, let's come together, use our collective power and change everything.
https://us06web.zoom.us/meeting/register/tZwsf-qgqT4vGNfmoFbooOfhnFfX32xSAU4O
Take Action with Animal Rebellion!