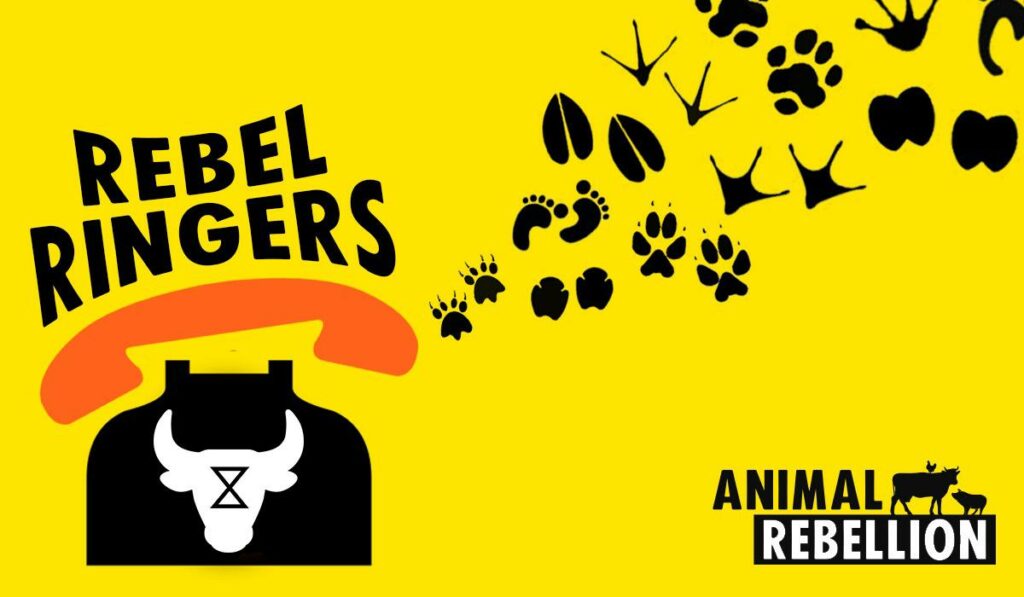 Time is running Out, We need to ACT – NOW!
Be part of the Rebellion by calling up other supporters across the country.
Rebel Ringers are a Working Group in Animal Rebellion. Their mission is to contact, inform and engage people from the community by phoning and speaking to them directly.
Rebel Ringing serves as a powerful and effective tool to continue to grow and strengthen the rebellion. The goal is to reach out to those who have already expressed an interest in the movement and let them know about the various ways in which they can get involved.
The current challenges we are facing today have only highlighted the importance of staying connected and working together in our fight to create a better, more equal world for everyone. We cannot do this on our own. We need rebels on board ready to take action.
From the comfort of your own homes, we are asking Rebels to call up other Animal Rebellion supporters across the country to grow the Movement through caring, human interactions, and to support each other in becoming as active and engaged in Animal Rebellion as possible. Getting involved has never been easier. THE TIME TO ACT IS NOW!
Sign up to receive the Rebel Ringer Starter Pack, which details; exactly what Rebel Ringing is and how YOU can get involved. The software, training, talking scripts and everything else you need to get you calling for the Rebellion with be provided.
By Acting Together We Make the Necessary Possible.
---
Do you want to request a Ringing Campaign for your team? Please fill the following form and we'll get contact you as soon as possible.