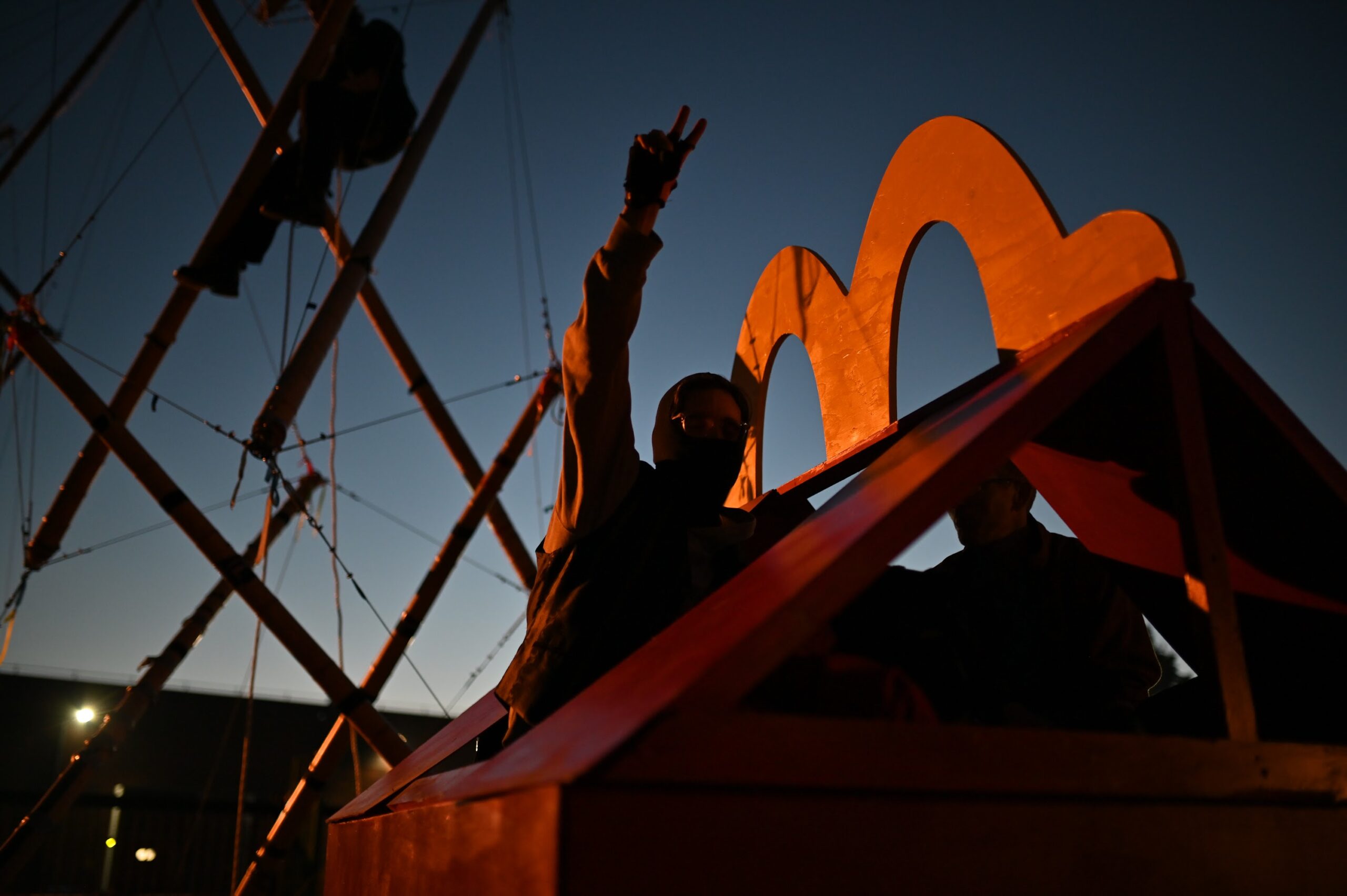 In 2021 we shut-down McDonald's distribution sites across the country demanding that the fast food giant go plant-based by 2025. Meat and Dairy = Climate Crisis, yet companies like McDonald's refuse to change their business model to one that is sustainable and just for all.
So far in this campaign, we have:
Shut down all four McDonald's Distribution Centres across the country – causing McDonald's supply shortages across the country and gaining international press attention. Watch this action unfold in our short documentary – You Have Four Years.
Organised Sit-Ins across the country – putting non-violent pressure on McDonald's and causing them to shut down all stores in the west end of London.
Shut-down McDonald's only burger making factory for 3 days disrupting the supply of 9 million big mac patties and gaining international press attention including featuring in a documentary by the Guardian.

Arranged a sleepover in McDonald's Leicester Square leading to 38 arrests and the store closing down.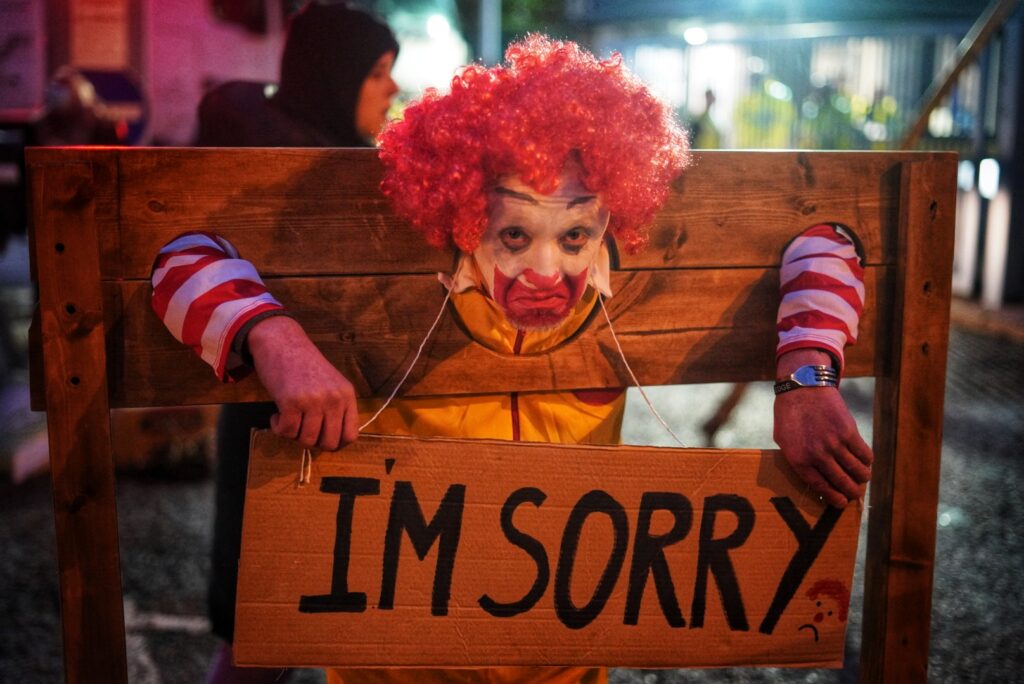 But we're not done. In 2022, time's up for Meat and Dairy. Follow us on Facebook, Instagram and Twitter to get updates on our campaign against McDonald's and all those failing to act now and transition to a just, sustainable plant-based food system.
Want to be part of direct action for climate and animal justice? Sign up to volunteer now and join the rebellion.
You can read more about some of those involved in our campaign against McDonald's here.