Stream of Solidarity: Martin Whybrow
8th November 2022
@
7:00 pm
–
8:00 pm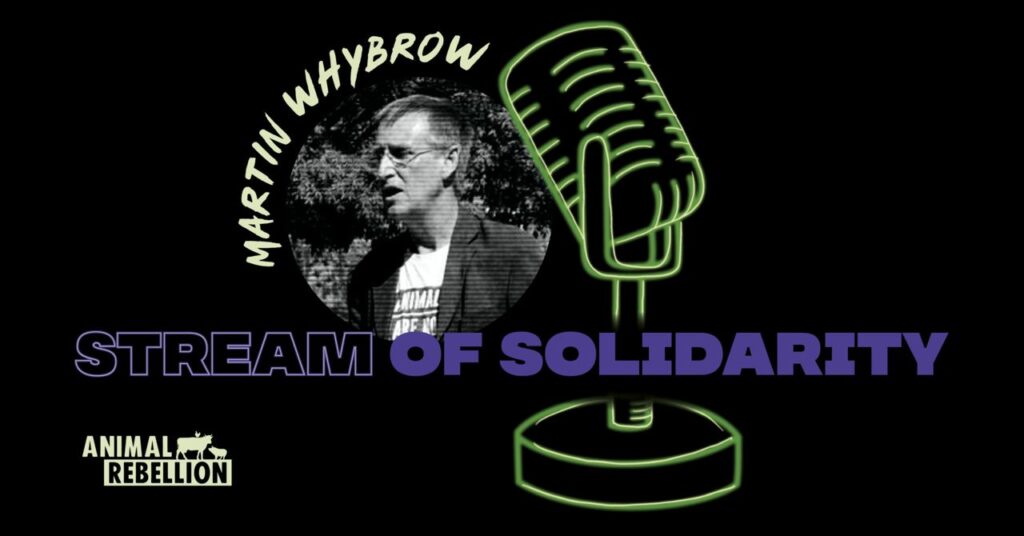 One of the things you may hear from people criticise protesters is "why don't you work hard and change the system form the inside?" Martin tried to do just that.
As an RSPCA branch trustee for four years before resigning, Martin was one of a number of people who tried to remind one of the countries oldest charitable organisations of the principles it was founded on.
Hear about Martin's journey, not only with the RSPCA, but with other organisations who we are counting on to foster in a sustainable future.
https://us06web.zoom.us/meeting/register/tZIkcOigrzIvGdDUTDMwB8rxoUT-cCza6GfL
Stream of Solidarity: Martin Whybrow