Stream of Solidarity: the Arrested part 2
17th August 2022
@
7:00 pm
–
8:00 pm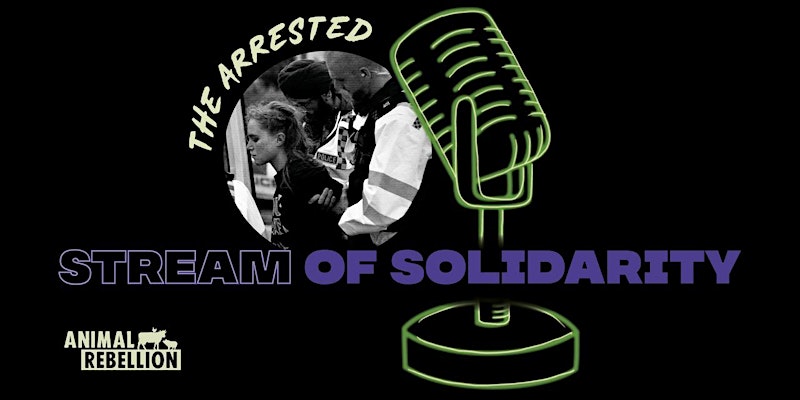 Back by popular demand we will be talking with some more of our brave rebels who have stepped up & spoke out!
What's it like to be arrested for speaking up?
In this instalment of Stream of Solidarity, we'll be having a panel discussion with some of our Rebels, who've previously been arrested. They will be sharing different experiences involving what it's like to be in police custody for the crime of speaking against a toxic system, along with a Q&A.
This is an opportunity, for those who have never felt the long arm of the police, to gain some insight as to what it's like to be arrested, held in police custody until interviewed. How important is it to be greeted by friends upon release & how different people cope with the experience.
https://us06web.zoom.us/meeting/register/tZUof-uvrzwqHdJksZOwHfriS4O4mpjDgaY7
Stream of Solidarity: the Arrested part 2