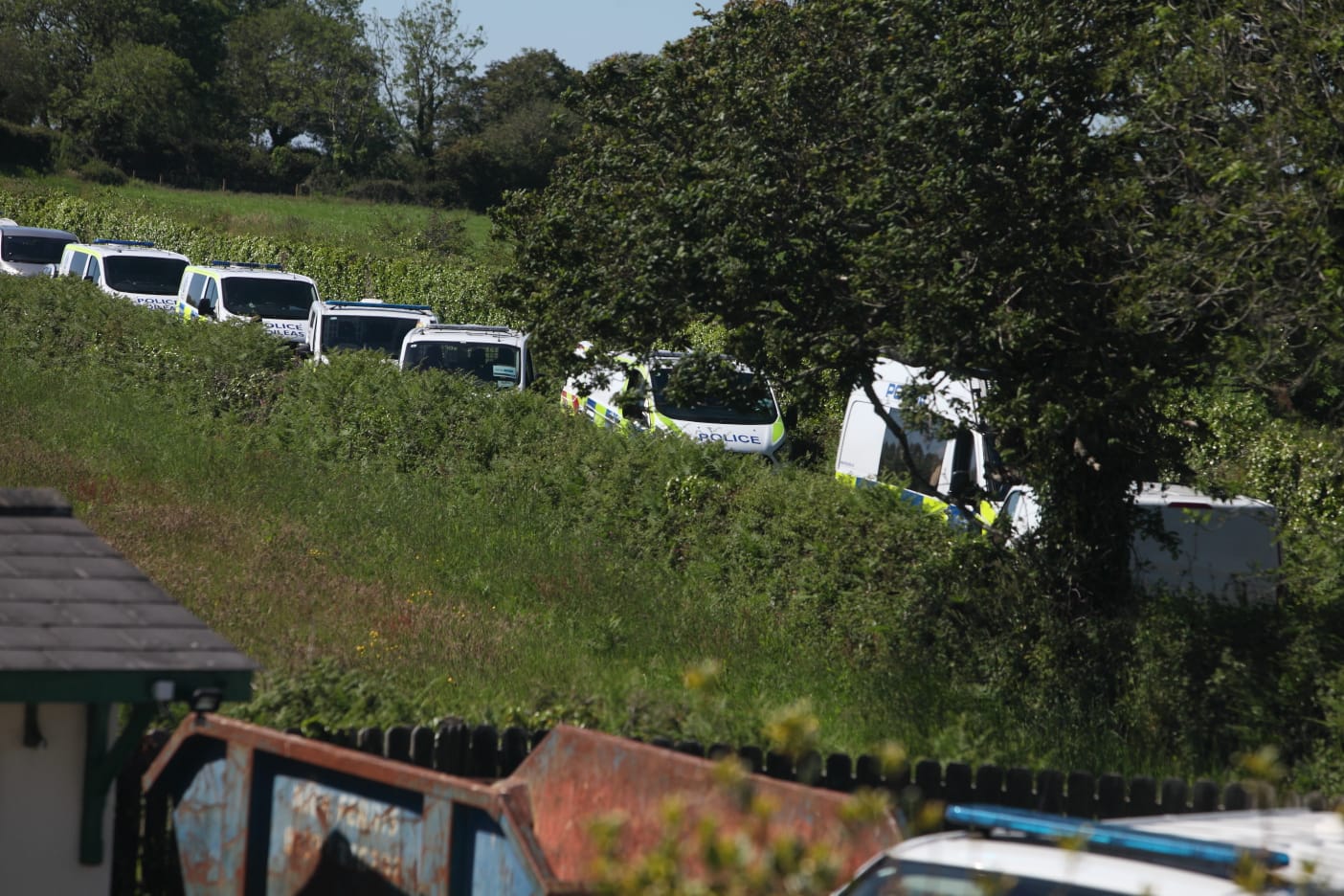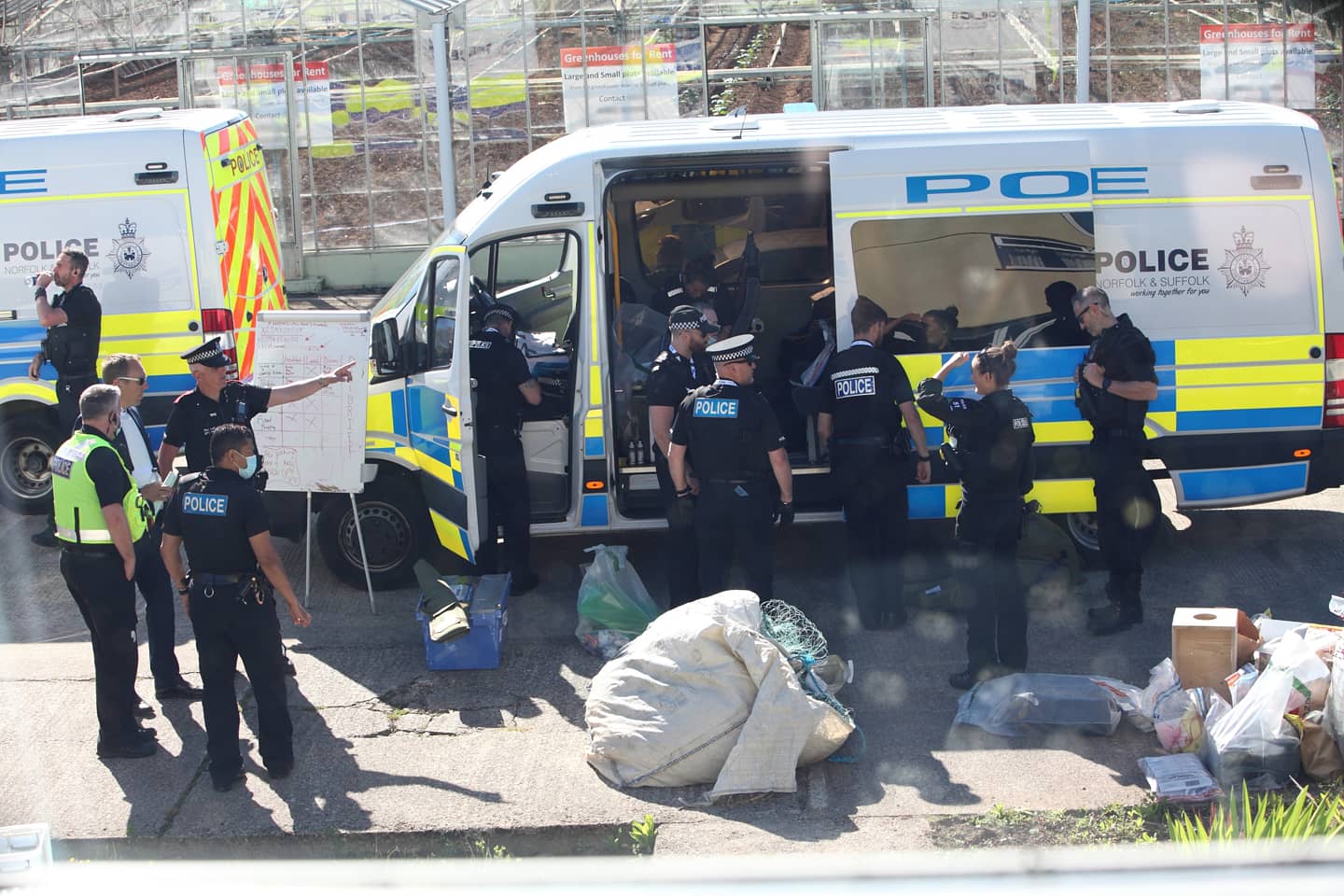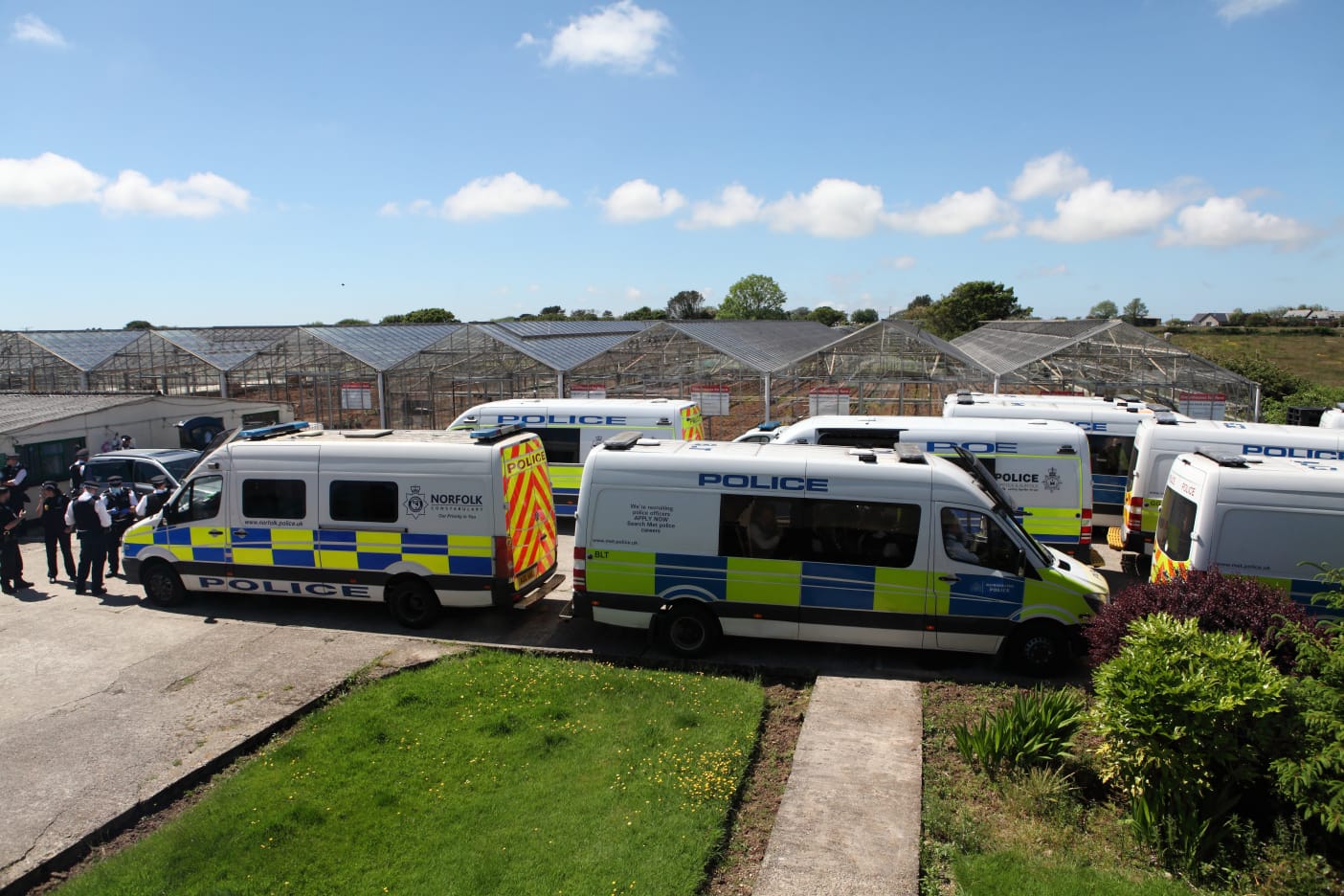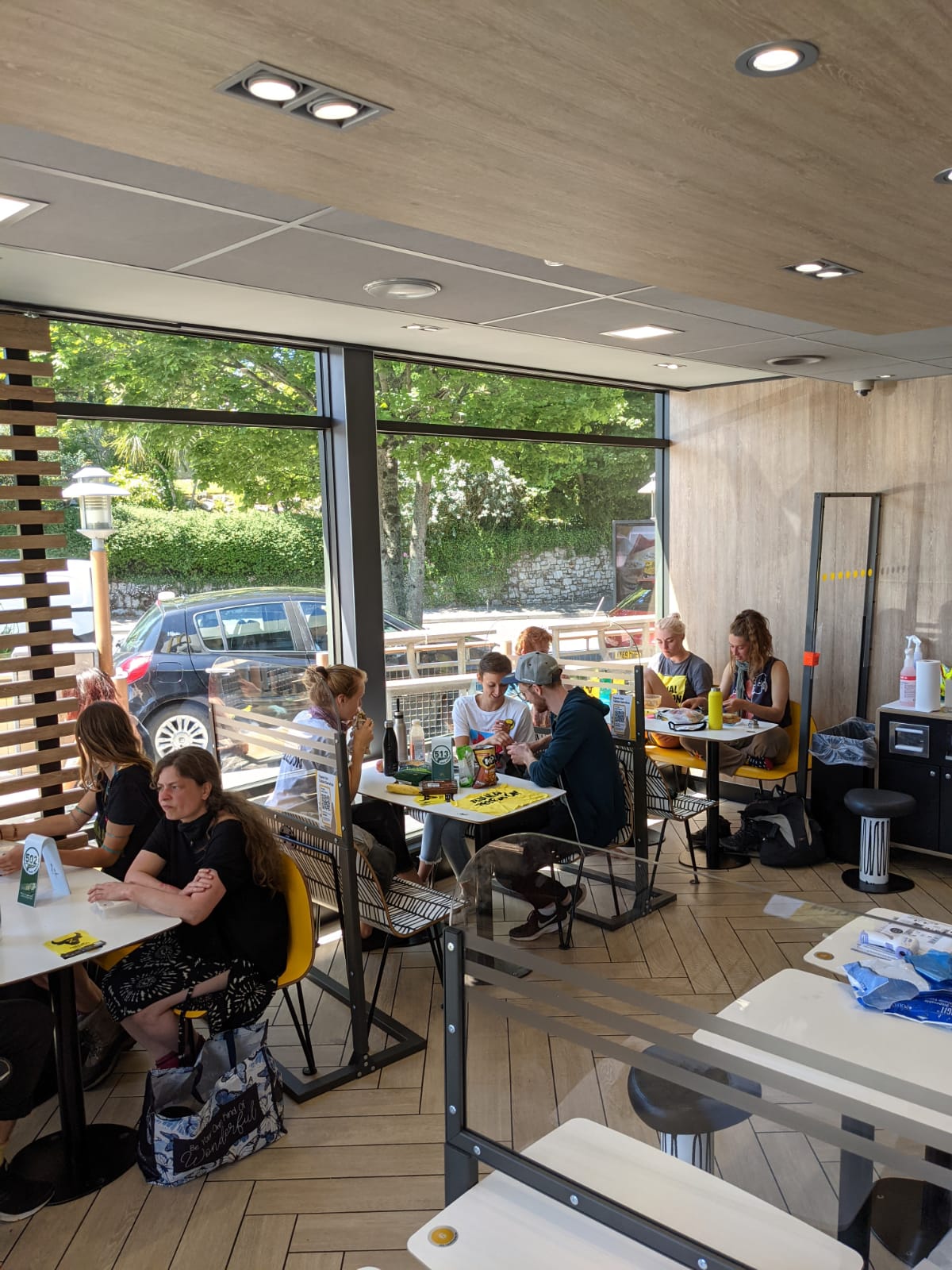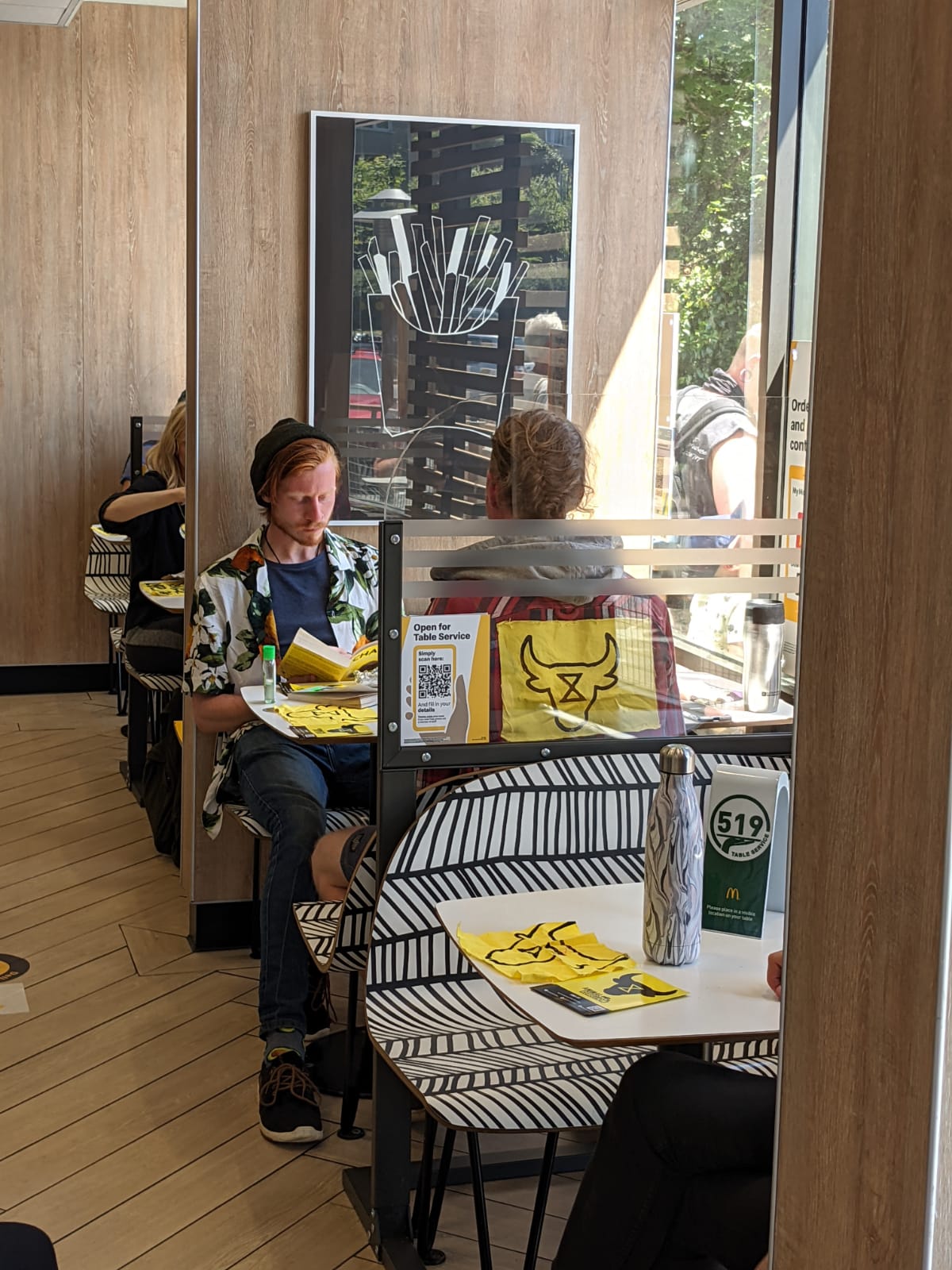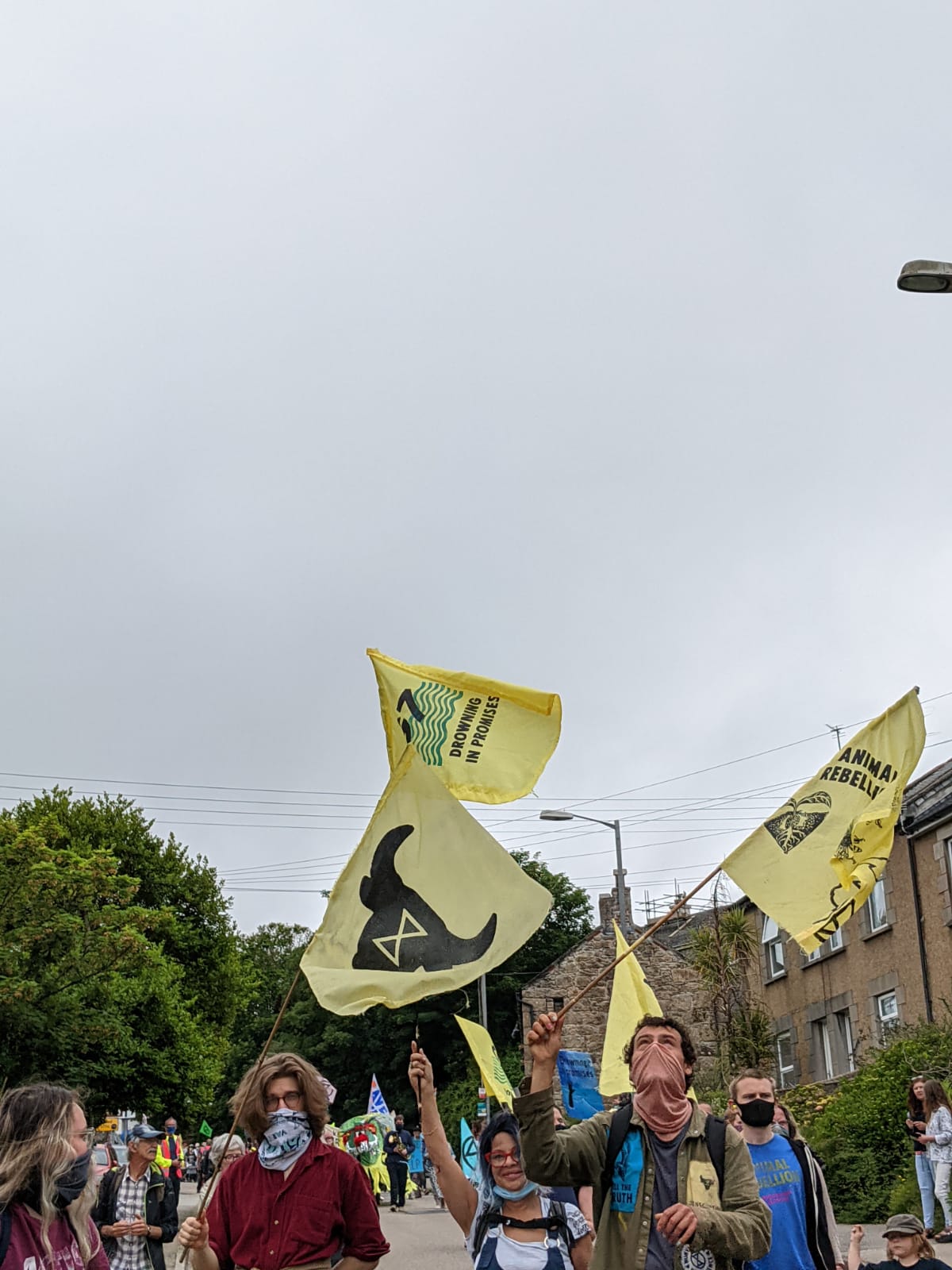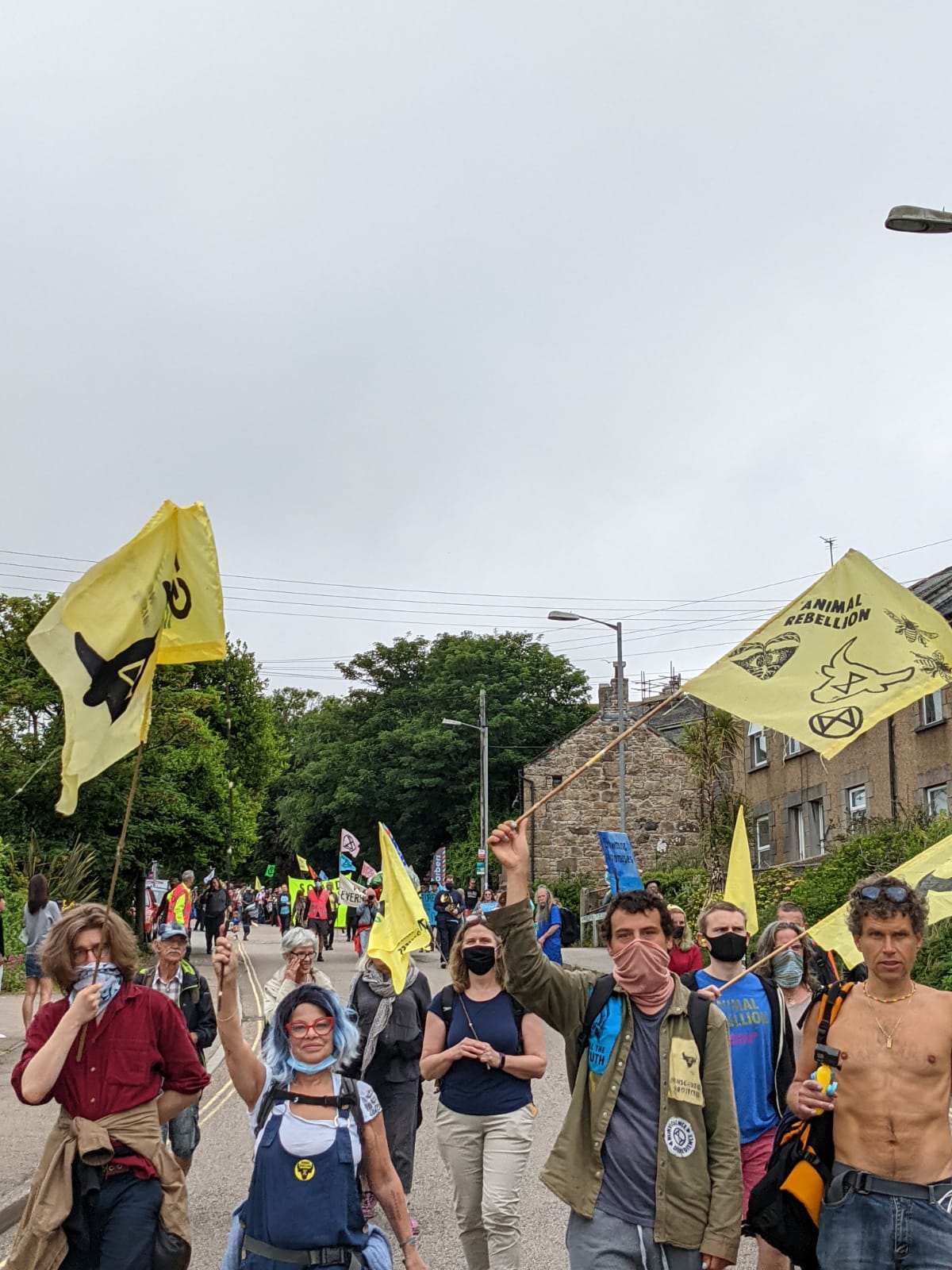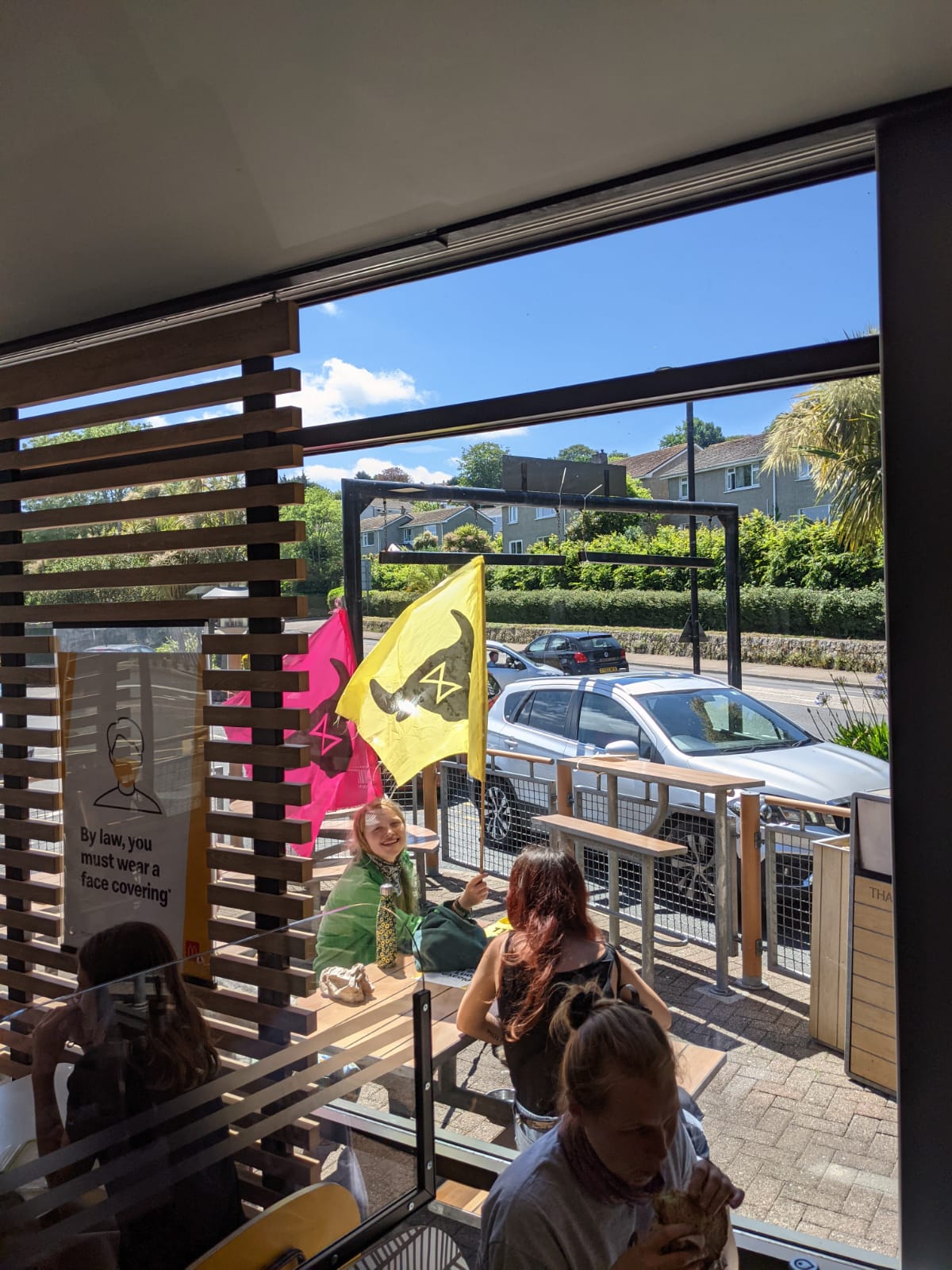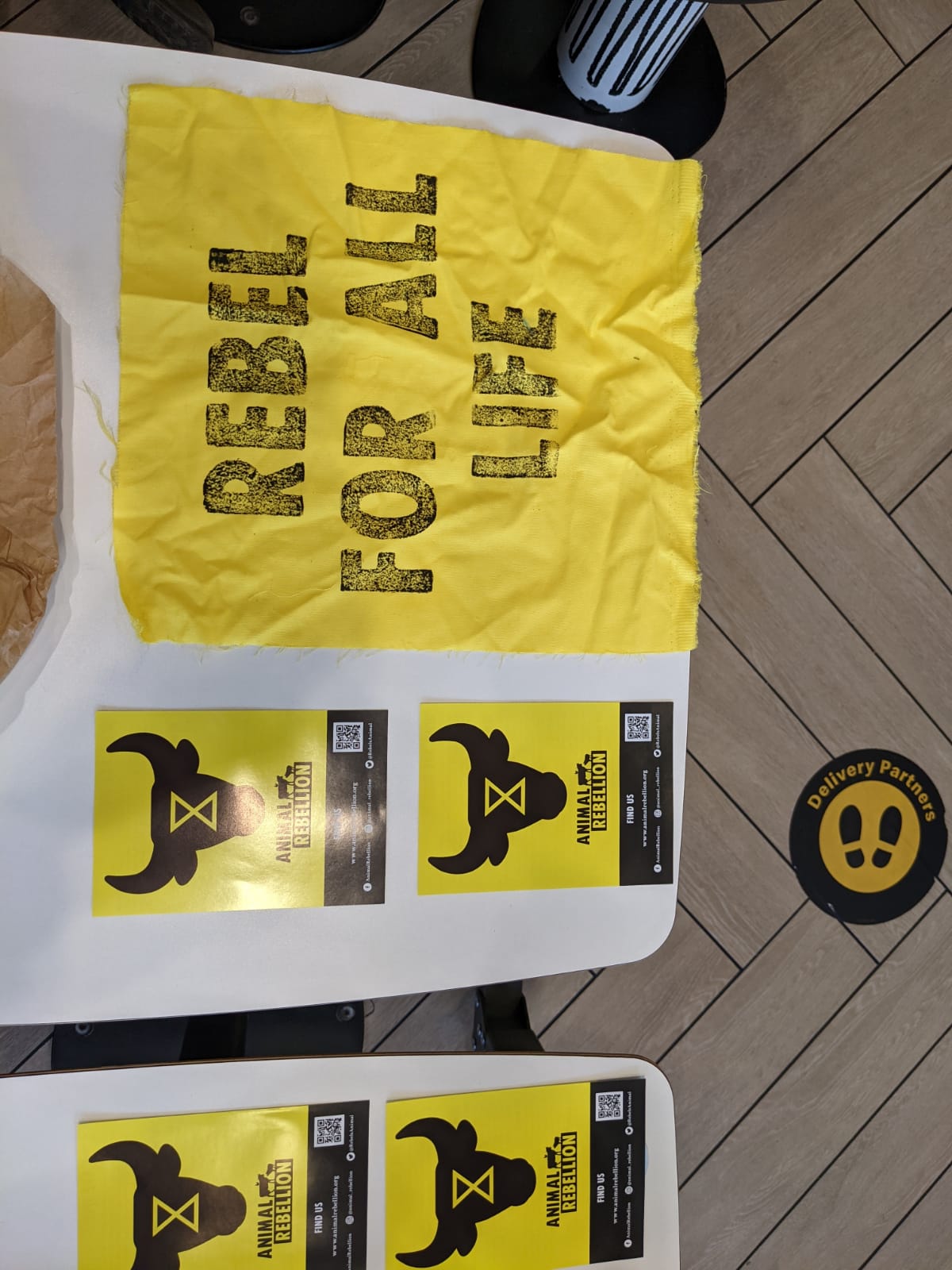 Press release: Animal Rebellion
Date: 13/06/21
BREAKING: POLICE REPRESSION AT G7
15 protestors have been arrested on charges of conspiracy to cause a public nuisance. Another 7 people are suspected to have been arrested according to eyewitnesses.
Arrests follow after Animal Rebels peacefully occupied seating in the Falmouth McDonald's, close to the G7 site.
Animal Rebellion say that police are disproportionately targeting them and this repression shows just how important their message is: animal agriculture is destroying our planet and killing billions of animals.
Animal Rebellion is calling for a transition to a just and sustainable plant-based food system to stop the climate crisis and end the suffering of animals.
Yesterday afternoon police raided the Animal Rebellion campsite, situated close to the G7 site in Cornwall, arresting 15 people on site. Up to 7 more people have been reported to be arrested later in the day after attempting to return to the camp.
Individuals were arrested as police claimed to have intelligence of articles, which could be used to cause damage, at the campsite. Despite the use of hundreds of police, dozens of vans and even police dogs, all that was found was some « scaffolding », « paint » and an « airhorn ». This was the basis of their arrests.
Animal Rebellion, a mass movement using nonviolent civil disobedience to call for a sustainable plant-based food system, is calling on world leaders to make necessary changes and prepare for the inevitable transition of our food system.
"Decisions made by a small number of powerful people are destroying the planet and killing billions of animals," said Harley McDonald-Eckersall, a spokesperson for the organisation – "the rest of the world feels the impacts".
Up to twenty-two people have been arrested on charges of conspiracy to cause a public nuisance.This follows after around 50 people were peacefully occupying the vast majority of seating available, both inside and outside the McDonald's in Falmouth.
"We will continue to make our voices heard until leaders and monoliths such as McDonald's choose to be a part of the solution," said Ermina Smith, another spokesperson for Animal Rebellion.
Those arrested include people who were packing up to go home to their children, some older people, people with dogs, people who had chosen not to attend protests, as well as the campsite owner.
"This authoritarian, preemptive policing is a threat to both democracy and progress," voiced James Ozden, another spokesperson for the organisation.
On previous days , police had entered the property without a warrant despite repeated requests from the landowner for them to leave. Police also arrested 7 people on Thursday who were trying to go to the beach and charged them with conspiracy to cause criminal damage. They were released with bail conditions to leave Cornwall and Devon and not be in company with each other.
Animal Rebellion is one of many campaign groups currently in Cornwall taking action to disrupt G7. The sister movement to Extinction Rebellion, Animal Rebellion uses non-violent direct action to highlight the environmental and ecological impact of animal agriculture on the climate emergency and animals. This movement demands that the government and financial institutions #DefundMeat and transition to a just and sustainable plant based food system, in order to mitigate the worst effects of the climate crisis.