Activists, experts and a renowned human rights lawyer are in court today in London seeking an end to factory farming in the UK. Animal Rebellion stands with them and congratulates them on their unprecedented and urgent action.
Today, Animal Rebellion is standing alongside Scrap Factory Farming as an unprecedented case against the UK government is heard at the Royal Courts of Justice in London. We are outside the court to show our support for this world's first ever legal action to end factory farming.
The case has been brought by the Humane Being and is fronted by Dr Alice Brough and Humane Being co-founder, Jane Tredgett, represented by renowned human rights lawyer, Michael Mansfield QC. Their case includes over 1200 pages of content detailing the risks and dangers of factory farming. Dr Brough was a vet on UK pig farms. After seeing the unhygienic and stressful conditions for the animals and the appalling environmental damage done on-site, she quit to campaign for animal justice.
The case focuses on the threat to public health from factory farming, including antibiotic resistance and the significant risk of increasingly deadly zoonotic diseases such as bird or swine flu. 
Animal Rebellion recognises that dismantling factory farming is a key part of our demand for a fair and sustainable transition to a plant-based food system. We cannot address the climate crisis and achieve animal and climate justice without it. This is why we stand in solidarity.
Animal Rebellion spokesperson, Dan Kidby, says:
"Removing the incredibly inhumane system of factory farming, that destroys the health of the planet and people, is an essential part of the move to a plant-based food system. We congratulate and support all of the volunteers and experts that have worked so hard to bring this urgent and unprecedented court case. Scrapping factory farming and ensuring a rapid, sustainable and just transition to a plant-based system has to happen if we are to reverse climate crisis."
The Climate Impacts
The impact of animal farming on the planet is well understood.
At its most fundamental, we know that meat, fish and dairy industries, and the resources needed to support them, contribute 18-23% of all greenhouse gasses and are responsible for around 70% of all global agricultural emissions.
Scientists are clear: we don't need these systems to feed the world. Meat, fish, eggs and dairy industries use around 83% of global farmland, but provide only 37% of our protein and 18% of our calories. Better use of this land could remove 8.1 billion metric tons of CO2 from the atmosphere per year.
Methane gas is one of the largest contributors to global warming and can trap up to 100 times more heat in the atmosphere than CO2 over a five-year period. Most methane comes from cows that are fed low-quality grains that their bodies cannot digest, causing high levels of indigestion and flatulence.
Water pollution
The current system is so bad on so many fronts, including the health ones highlighted by this week's action.
The meat and dairy industries also drain the world's water supplies. From watering the crops that farmed animals eat to providing them with drinking water, and cleaning away the filth from farms, lorries, and slaughterhouses, the meat, egg, and dairy industries put a serious strain on the world's water supply.
It is a double whammy in that the sector also pollutes the world's waterways and seas. For instance, a study by the Food and Agriculture Organization of the United Nations, highlighted a new class of agricultural pollutants in the form of veterinary medicines (antibiotics, vaccines and growth promoters), which move from farms through water to ecosystems and drinking-water sources. 
And only last week, alongside the decimation of fish populations and destruction of their habitats, the polluting effects of the fishing industry were exposed. Scottish fishermen were so incensed by what they see in the seas off Scotland that they went to a longstanding critic of their industry, Guardian journalist, George Monbiot. They exposed the deliberate and widescale disposing of nets and longlines at sea. This "ghost gear" drifting through the oceans presents a mortal threat to whales, dolphins, turtles and much of the rest of the life of the sea.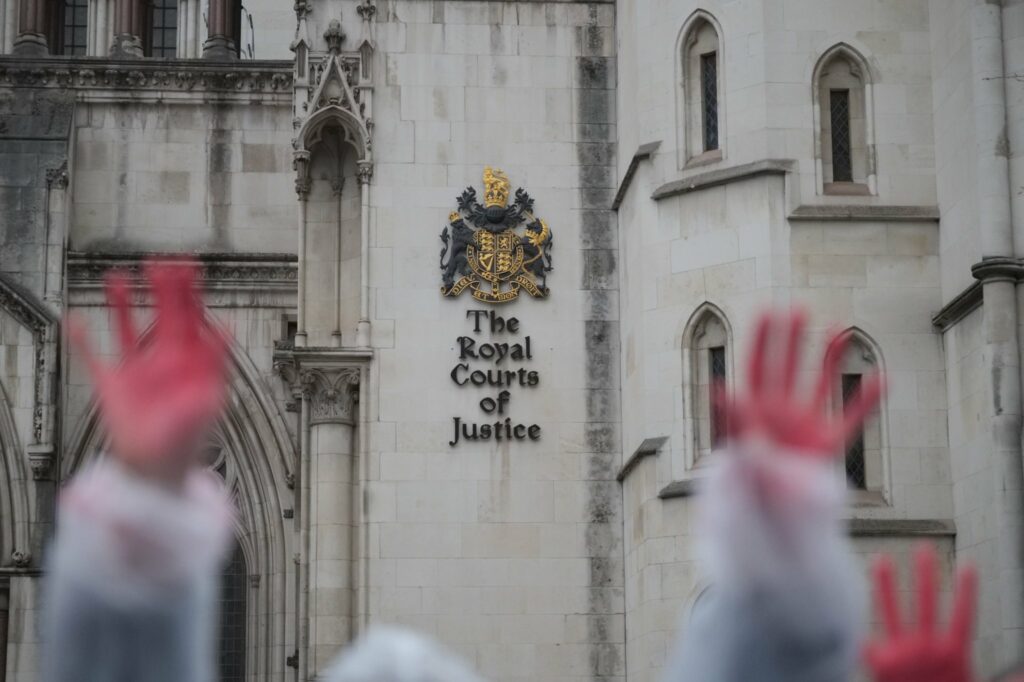 Taking action
Monbiot concludes that, like the fictional US president in the recent movie, Don't Look Up, here is yet another instance of the world's governments, faced with ecological collapse, deciding to "sit tight and assess".
The current failure of authorities to tackle the myriad issues from meat, dairy and fishing is why brave protestors have to step up, why court cases need to be brought, and why whistle-blowers need to be heard. 
The targets for curbing carbon emissions won't be close to being met without a transition to a fair and sustainable plant-based system and, in parallel, so many other benefits would accrue. Our health would be better, the air would be cleaner, the planet's water would be conserved and cleaner, and billions of creatures would avoid indescribable suffering.
Animal Rebellion supports those taking the UK government to court today over factory farming