On the 28th of August 2021, people will march for animal justice during the National Animal Rights March. The starting point is Smithfield Market in London at 12.30. But why this location as our starting point?
With a history of selling animals (dead or alive) for a millenia, Smithfield Market is at the heart of British animal exploitation. It is the biggest wholesale meat market in the UK. Yet, 10,000 people transformed it into a place of hope and optimism in October 2019, during Animal Rebellion's first non-violent direct action. Read more about why we did this. We occupied it and turned the cruel and gruesome meat market into a joyful and abundant beet market. We showed how a future free of animal exploitation would look like.
This year we must unite during the march. Together we are stronger. We can make our voices heard better and act more powerfully as allies of other sentient animals. Individuals are not commodities. We need to stand up to show the government and big corporations that enough is enough. Beyond our differences, we all share a vision that animal exploitation can become a memory. Let the march be a starting point of more unity among the groups and individuals, for animal justice.
We urge the government to defund meat and animal products. The government needs to fund a just transition to a sustainable plant-based food system.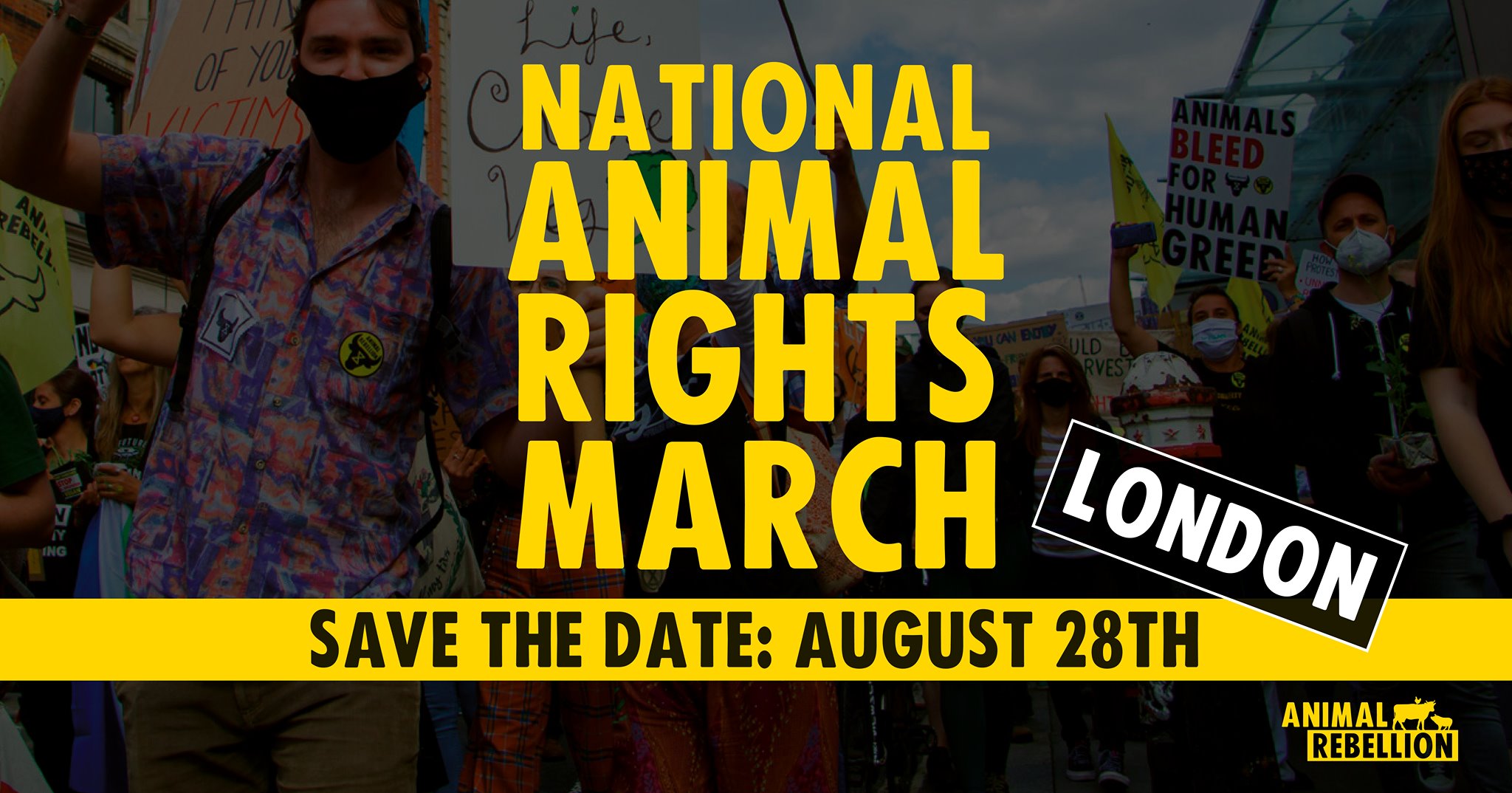 Read more about why we are marching to Unilever too.
Click going to the National Animal Rights March and get more information on the Facebook event here.
Learn more about the Rebellion. To get ready for the Rebellion (from 23rd August), you can do trainings with Extinction Rebellion, a movement with whom we act in solidarity. You can check out our events and trainings here.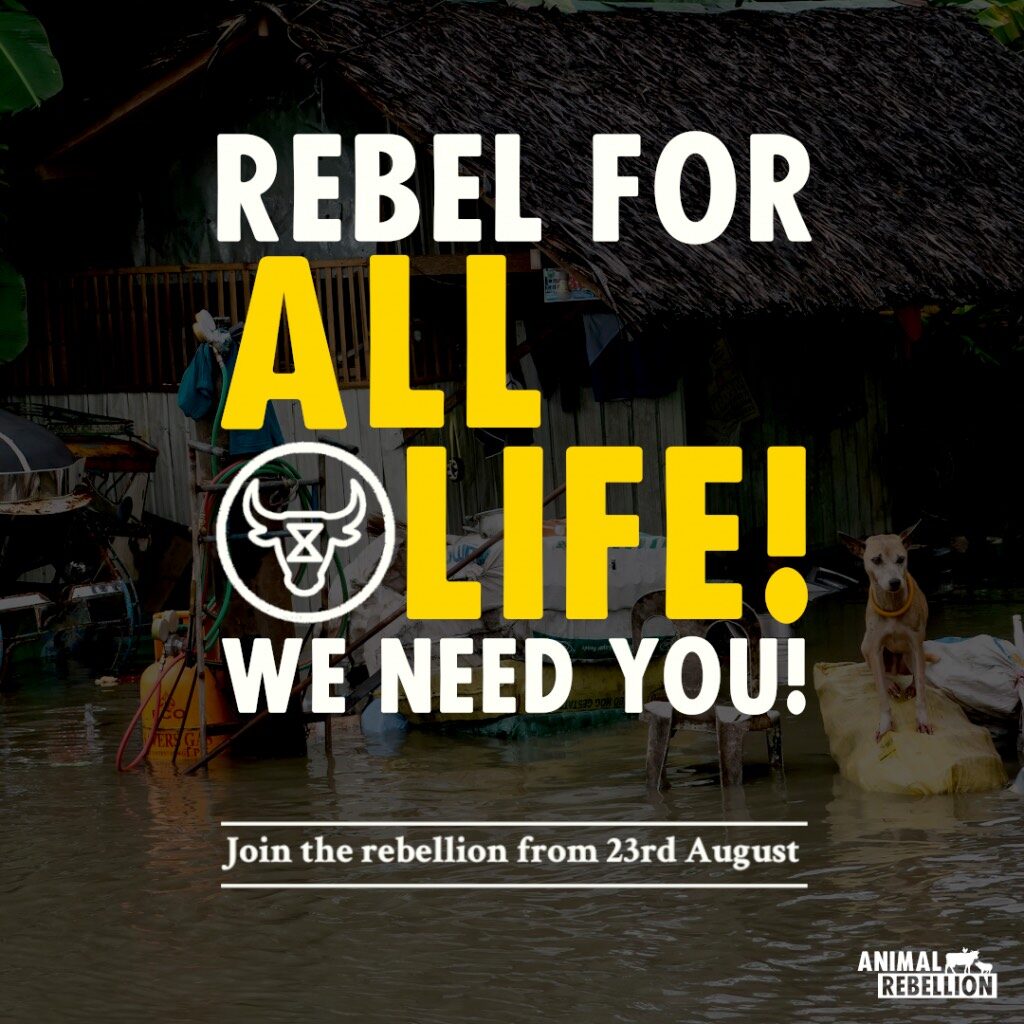 Useful links:
Donate to support our movement
Why We Are Marching From Smithfield Market